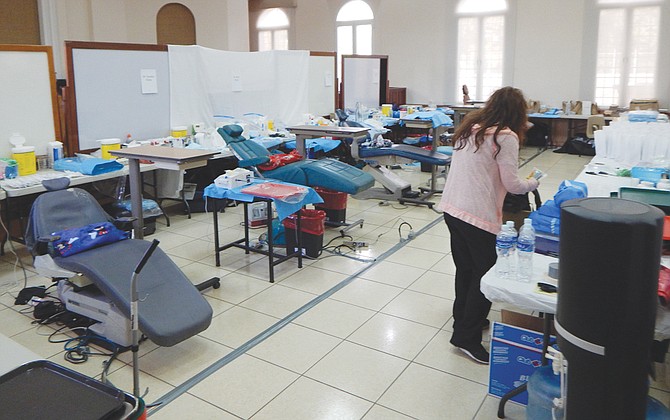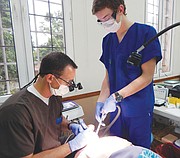 A recent opportunity to provide free dental care to Latter-day Saint missionaries preparing for their two-year mission has led Sunnyside dentist Dr. Justin Heiden to consider making more such trips to third world countries.
His trip to the city of San Pedro Sula, Honduras over the recent Thanksgiving holiday was an eye-opener, said Heiden.
The Heiden Family Dental owner said he had been looking for a health-related mission to undertake when he found a website seeking dentists interested in traveling on a mission to Central America.
Once in San Pedro Sula, Heiden joined dental and medical teams from around the United States committed to the "Smiles for Central America" program.
Heiden said the mission is to provide dental and medical health care to young men and women of The Church of Jesus Christ of Latter-day Saints preparing to go out on their two-year missions.
"We provided oral surgeries, preventative care, root canals and all types of orthodontic care," Heiden explained.

"We took our own supplies, but dental examination chairs were provided.
"I also took my oldest son, Nate, along to be my assistant," Heiden said.
Heiden and the other volunteers started seeing patients at 8 a.m. each morning and would finish after 10 p.m. each evening.
Most of the 660 "clients" were age 17 to 22 and were getting "healthy" before heading out on their missions.
Heiden said he learned about the Smiles for Central America program from his brother-in-law and a friend who had participated in similar humanitarian service projects.
"It made me very aware of the needs of people everywhere for proper dental health care," he explained.
In addition to working long hours in the dental setting, Heiden and his fellow dentists were allowed time to visit a near-by children's cancer hospital.
"It just made you want to help and offer hope to the children who were there undergoing chemotherapy," he said.

Heiden's November trip to San Pedro Sula was just the first of what he says will become a series of more trips to engage in humanitarian service projects.

He said serving the young men and women in the Central American country was addictive.
"They were very humble and so thankful for the service we were providing," Heiden said.
The Sunnyside dentist said he is already planning to return in November 2015.

"Next time I hope to take along my wife, Joanna," he added.