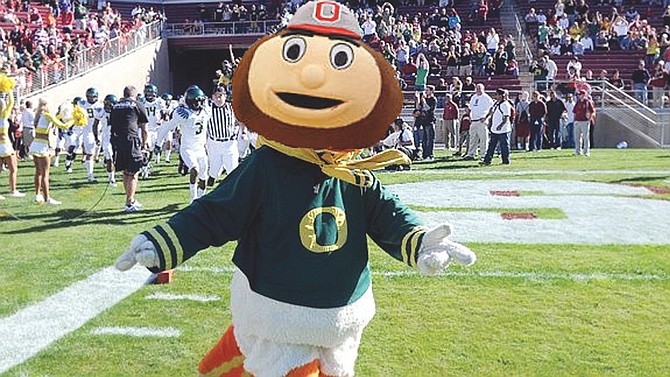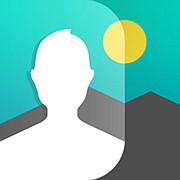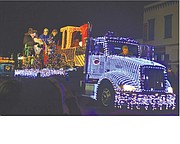 Every so often we visit a Starbucks to chat over coffee or a snack.
The last time we kicked back at a Starbucks was during a three-day weekend at my in-laws.
As we left the coffee stand, I noticed Starbucks was giving away a free app of the week. That was something new to me…I'd seen their cards with free song downloads, but not a free app.
So I picked up a card. At home a few days later, I downloaded for free an app called Juxtaposer that normally costs $2.99.
It has been a kick. So much so that for one of the few times in this column I'm reviewing and recommending an app that costs money.
Juxtaposer lets you combine elements from different pictures to create a composite image – like putting a dog's head on a cat or a clown's face on a politician - that can be saved and/or shared on social media.
For example, bundled up on our way to watch Sunnyside's Lighted Farm Implement Parade I took a photo of family members visiting us from out of town.
A day or two later, I scanned through my photos of the larger-than-life lighted floats.
Thanks to Juxtaposer, I was able to cut out each family member from the group photo and set them in a lighted farm implement, even placing my father-in-law in the driver's seat.
One of the app's helpful features is it allows you to match the color and lighting of the two images pieced together in your composite photo.
As a result, the two elements can be blended and look not quite so choppy.
Patience is a virtue with Juxtaposer.
When you decide what image you want to crop and place over your background photo, you then have to use your finger to erase the portions you don't want to show up in the composite image.
That can be fun, but also requires some dexterity.
The app is entertaining, but in reading user reviews a number of practical purposes for Juxtaposer include:
Adding a tree to a photo of your front yard to determine where you might want to place new foliage.

Overlaying photos of rugs to see what design and color you might want for your living room.

Inserting a product into a setting for sales purposes. Use Juxtaposer on your iPhone to help a customer envision what that new sofa or window might look like in their home.
The app is only available for iPhone and iPad. Users give it a four-star rating out of five.
If you want to test drive Juxtaposer, there is a "lite" version available for free. It gives you an idea of how the app works, but be forewarned it is a stripped-down app.
How stripped down?
Consider that Juxtaposer was last updated in October 2014 and comes in at 36.4 MB. By contrast, Juxtaposer Lite was last updated in 2009 and its size is just 0.6 MB. Even so, users give the free version a 3-star rating.
The app won't take the place of Photoshop.
In my experience, Juxtaposer isn't intended to be a professional grade photo processing app.
But it lets you photoshop on the fly at a much lower cost and reduced learning curve.
And that's a juxtaposition worth checking out.