RELIGIOUS REFLECTIONS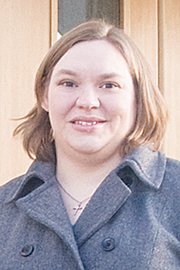 11 Finally, brothers and sisters, farewell. Put things in order, listen to my appeal, agree with one another, live in peace; and the God of love and peace will be with you. 2 Corinthians 13: 11
27 Peace I leave with you; my peace I give to you. I do not give to you as the world gives. Do not let your hearts be troubled, and do not let them be afraid. John 14: 27
47 When the woman saw that she could not remain hidden, she came trembling; and falling down before (Jesus), she declared in the presence of all the people why she had touched him, and how she had been immediately healed. 48Jesus said to her, "Daughter, your faith has made you well; go in peace." Luke 8: 47-48
Those who know me as a pastor quickly notice that, no matter the subject or occasion, I will almost always include a petition for peace as part of my prayers.
Nor is it just me: peace comes up numerous times in our liturgy and in our Bible readings.
Before we share the Eucharist with one another, we share greetings of peace.
Paul mentions peace in the greetings and farewells of his letters.
Jesus sends the woman he heals away in "peace," declares peace to his disciples when he greets them after the resurrection, and stills the storm by saying "Peace! Be still!"
Why so much emphasis on peace?

For me, the first answer that comes to mind is not from the Gospels, but from the words of W.B. Yeats. We put so much emphasis on peace because "peace comes dropping slow," as Yeats says in his poem "The Lake Isle of Innisfree."
Peace is hard to find and hard to keep in our busy lives. We have so many legitimate concerns (as well as some less legitimate issues that we find for ourselves) that disrupt any opportunity for "peace and quiet" in our lives.
When we take vacations, it is often in the hope that we will find some peace. Instead, more often than not, we simply turn our chance to re-create ourselves into another source of anxiety.

The Hebrew shalom which we translate as "peace," arguably the conceptual source for the term "peace" throughout the Bible, is not simply the absence of war or conflict. Shalom means "wholeness or well-being"; it is a stillness and contentment in our souls. Peace, in the sense of shalom, is beautiful and nourishing.

Paul talks of peace not as something we seek for ourselves, but as a gift of the Spirit. When Paul writes of peace in his letter to the Galatians as a fruit of the Spirit of God, he is not talking simply about that sense we 21st century folks get as we look out at a beautiful, quiet sunrise over a majestic landscape and think, "Ah, how peaceful."
That's nice, of course, but does not sustain us amidst the storms of life.
What Paul wishes upon the churches to whom he writes, what he speaks of in the 5th chapter of Galatians is the Peace of God, the Peace that surpasses all human understanding.
This peace is that ineffable stillness within ourselves that can occur even in the midst of our greatest anxieties. It speaks to us of hope, amidst even tremendous grief, and assures us of God's promises.
Hence, we call it the Peace that 'passes understanding: we can't understand it or where it comes from, we only know that we need it.
God's Peace does, indeed, make us whole, though His peace does not "come dropping slow."
Shalom!
More like this story