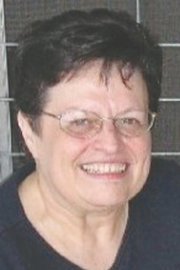 My son has been looking up ancestry information recently. He is moving to Texas soon and knew that my mother was born there.
His initial search was on my side of the family, and then he studied about his father's family. He was especially interested in the names of people and found a paternal ancestor who came from Germany who shared his first name, Philip.
There are many men in the Helsel family with a first or middle name of Philip. We chose it because it was also a biblical name.
I looked up the list of most popular baby names in 1949-50…number one for girls was Linda and for boys, James. I made number 11 on the list and my brother, Gary, made number 12.
The number one girl's name in 2014 was Sophia and boy's name was Jackson. "Gary" and "Karen" were not on the list at all!
I have always been fascinated by names. Today, you can get a bottle of Coke with your name on it - well, maybe. It depends on how common or uncommon your name is. There are places you can purchase magnets or jewelry with your name. You can order children's story books with their name printed in the story.
Just because I'm fascinated by names, I'm not always good at remembering the names of other people. I attend a church where there are people I knew in my childhood. I just can't always remember who they are!
I often recognize peoples' faces, but can't put a name to them. I know I know who that is…but calling out the name is difficult.
Yesterday, I asked the nurse who my husband Marvin's aide was for the evening. He told me her name, and I said, "I don't think I know her." He replied, "Yes, you do. She's been here a long time."
When she came in, I realized I had either misheard the nurse or forgotten her name. I did remember her, just not her name.
A memory test on the on-line game/tests of Lumosity was to remember the names of people who came into a café and what they ordered. Each time you played, you would have one or two new people to remember. I had to pay close attention and try to do mind tricks with clothing, color of hair, ethnicity and other things to remember names and food choices!
How are you at remembering the names of other people? Do you have some special tricks that help you? Would you be willing to share them with me?
‑ Karen Helsel, a former Sunnyside resident now living in Bellevue, can be reached at kmphelsel@gmail.com.