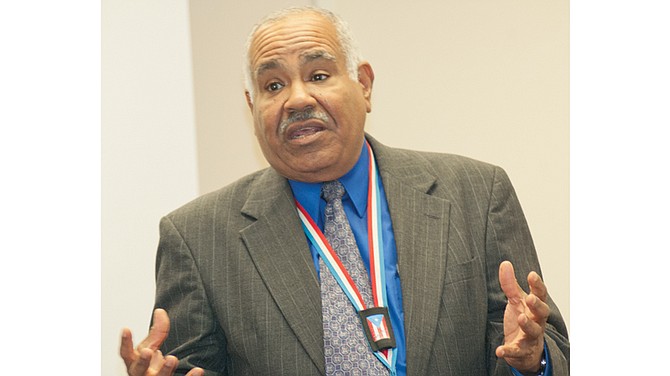 Talking about men's health, especially topics such as enlarged prostates and erectile dysfunction in mixed company, is bound to result in a few giggles from even the most stoic of individuals.
After 37 years as a board certified urologist, Dr. Julio Ossorio of Sunnyside is not immune to the occasional jest made in regards to his particular specialty.
The speaker at a men's health awareness program in Sunnyside earlier this week, he has heard nearly every joke out there about prostate issues, low testosterone and urinary incontinence. But, as he is quick to note, jokes aside, men's health, particularly their reproductive health, is serious business.
"There are many different treatments available to deal with the discomfort of each of these issues," he explained to a group attending a free seminar held Tuesday night at Sunnyside Community Hospital.
Originally from Puerto Rico, Dr. Ossorio has practiced urologic medicine throughout the United States. He said nearly 14 percent of all men will at some time in their lives be diagnosed with prostate cancer,
"However, not all prostate issues result in cancer or the removal of the prostate gland.
"Prostate cancer is the most common cancer among men," he added.
As with other cancers, early detection is key.
"I know men don't like the exam," he said.
Admitting he, himself, isn't thrilled with the typical rectal screening and urinary tract exam, "… it is still the best way to determine any changes or issues with the male's reproductive system," he said.
In addition to explaining the need for increased awareness about male health issues, Dr. Ossorio gave his audience a short anatomy lesson, explaining how the urinary tract functions.
He discussed the signs and symptoms of enlarged prostate issues, from trouble urinating to incontinence issues.
Progress is being made every day in men's health treatments, he said.
"Awareness is still the key to a proper treatment and recovery," he stressed.