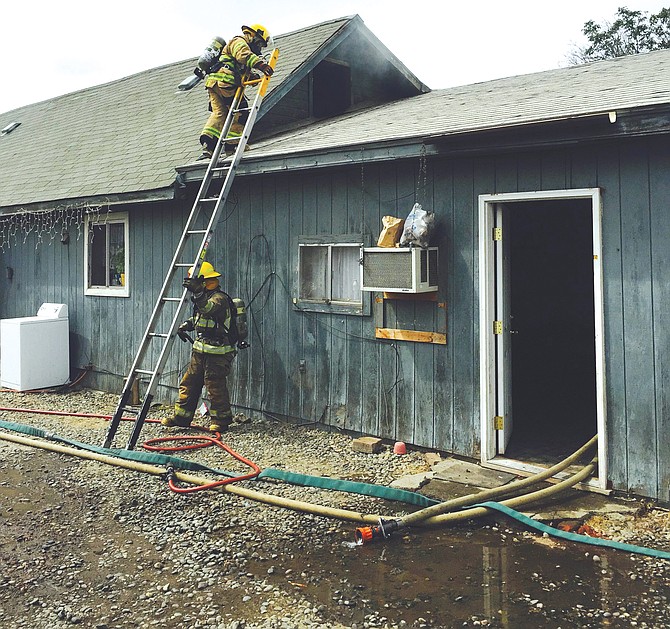 OUTLOOK – What firefighters have determined to have been a grease fire that extended into the attic of an Outlook triplex caused $20,000 damage this past Wednesday just before 3 p.m.
Yakima County Fire District #5 officials say the fire, which originated on a cooking stove, spread to the attic area of the triplex located at 121 First Ave. in Outlook.
Firefighters contained the fire to the unit from which the fire originated, having to pull the ceiling down to stop the fire from spreading to other units.
The power, say officials, was disconnected from the entire structure.
Occupying the unit in which the fire started was Luis Diaz, according to officials.
Residents of the triplex are being assisted by the American Red Cross.
All told, 18 firefighters from three Yakima County Fire District #5 stations responded to the fire.