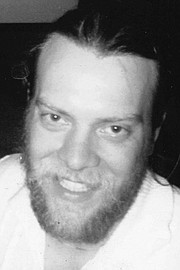 Barton "Bart" Knoth, 62, went into the arms of the Lord to join his wife in Heaven on Thursday, July 9, 2015.
He was born July 3, 1953 to George and Louise (Stratton) Knoth.
He spent a majority of his childhood on the west side of Washington in the Poulsbo and Port Orchard areas. He, along with his brothers, Brad, Clay and Calvin, would engage in youthful shenanigans pretending to be "Cops and Robbers," "Cowboys and Indians" and just exploring the outdoors.
He and his brothers started a business in Seattle, Knoth Brothers' Fabrication. Bart was very skilled as a machinist and fabricator. He could weld and make any part that a machine might need. He was also certified as an underwater, aluminum welder. His skills were very sought after.
In 1979 his brother, Brad, introduced him to Tina McLean, who was Brad's girlfriend's (Cathy) best friend and roommate. The two hit it off immediately. Tina had a daughter, Jessica, and the three of them became an instant family.
In 1981, Bart, Tina and Jessica moved to Eastern Washington to live a slower paced lifestyle.
He worked at Paisley's Machine Shop, later named Lower Valley Machine Shop, where he worked for 30 years. He truly respected and thought of the Clarke family as part of his own.
He and Tina were married in May, 1982. The next year they welcomed Carly into the world and their family was set.
Bart was also a gifted horticulturist who could do amazing things with his garden. He would sit out among the various plants and "watch his garden grow". It was his time for reflection and to converse with his brothers or nephews in a place he found so much peace. At harvest time he would spoil his friends and family with the fruits of his labor and you could not leave his place without bags and boxes of tomatoes to peppers and EVERYTHING in between.
He also loved a party. Whether he was hosting a bon-fire party, going to the machine shop's Christmas bash or to one of the infamous Super Bowl parties at Tim Perry's house, Bart would be in the thick of things and boy would he have stories to tell.
Perhaps one of the biggest parties he would participate in was Elk Camp. He would be the first one up there to set up and the last one there to tear it down. For many years it was the event that all of us Knoths, adults and kids, would look forward to. It was a weeklong celebration of friends, family and togetherness. We had our own little city with all the amenities one could ask for.
He was not only a grandpa, but a great-grandpa. Andre Sarmiento, was his "Bud" and Bobby Sarmiento was his "Boo". The three of them would go on weekend excursions to go fishing, camping and to sportsman shows. He was just getting to know his great- grandson, Prince Sarmiento and would get a smile on his face watching him toddle around and play. He liked having a little one around again.
Sadly in 2013, Tina passed away and Bart never fully recovered from his loss.
He is survived by his daughters, Jessica (Bobby Jr.) Sarmiento and Carly (Stephan Brandmire) Knoth; grandsons, Andre Sarmiento and Boo Sarmiento; and great grandson, Prince Jayden Sarmiento. He is also survived by brothers, Brad (Cathy) Knoth, Clay (Lisa) Knoth and Terry (Lynn) Moss; as well as numerous nieces and nephews. Especially close were, Brady, Bryce, Brandon and Josh; and of course, many friends.
He was preceded in death by his wife, Tina Knoth; parents George and Louise Knoth and brother, Calvin Knoth.
We would like to thank the Sunnyside Hospital ICU nurses and doctors who worked tirelessly to make his final days as comfortable as possible. Special gratitude to Heartlinks Hospice who not only was there for my Mom and Dad's passing but also helped the family through these most difficult times.
We will be having a Celebration of Life on Saturday, July 25, 2015, at 3 p.m., out at his house to share stories, see pictures and reminisce.
Those wishing to sign Bart's online memorial book may do so at www.funeralhomesmith.com
Smith Funeral Home Ltd. and Crematory in care of arrangements.