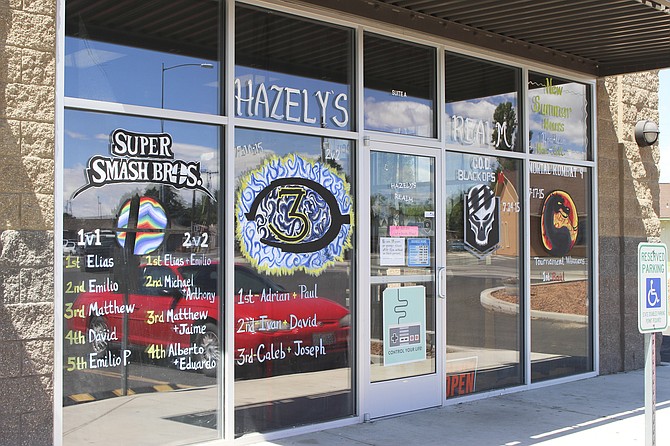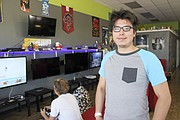 GRANDVIEW – Taking the video game player out of the family's living room is Hazely's Realm, a new lounge in Grandview created especially with the so-called electronic game geek in mind.
Hazely's Realm, 900 Wine Country Road, Suite A, Grandview, is open six days a week, from noon until midnight, according to owner/manager Nathan Gonzales, a veteran computer game player in his own right.
The Grandview man opened his business in May and said he is already enjoying a steady flow of customers, checking out his gaming devices and the snack bar.
Gonzales, 21, who manages the comfortable lounge with three other people, has decorated his business with lots of tables and chairs and sofas. There are also plenty of large flat screen monitors for screen time.
Opening his own public video game business has long been Gonzales' dream.
"My wife, Victoria, and I used to have game nights at our house all the time with friends, food. I always wanted to open a business offering that same kind of atmosphere," Gonzales explained.
Hazely's Realm, named for the couple's daughter, offers a variety of video games for Xbox, Wii U and PS4.
On Tuesdays, Gonzales brings out his own collection of vintage game consoles, such as Super Nintendo and Genesis for "Take Back Tuesday" game time.
Gonzales said Hazely's Realm is a family gaming center.
"We invite families to come play here," he added.
Gonzales said the prices for console time run from $5 for an hour to $20 for all day.