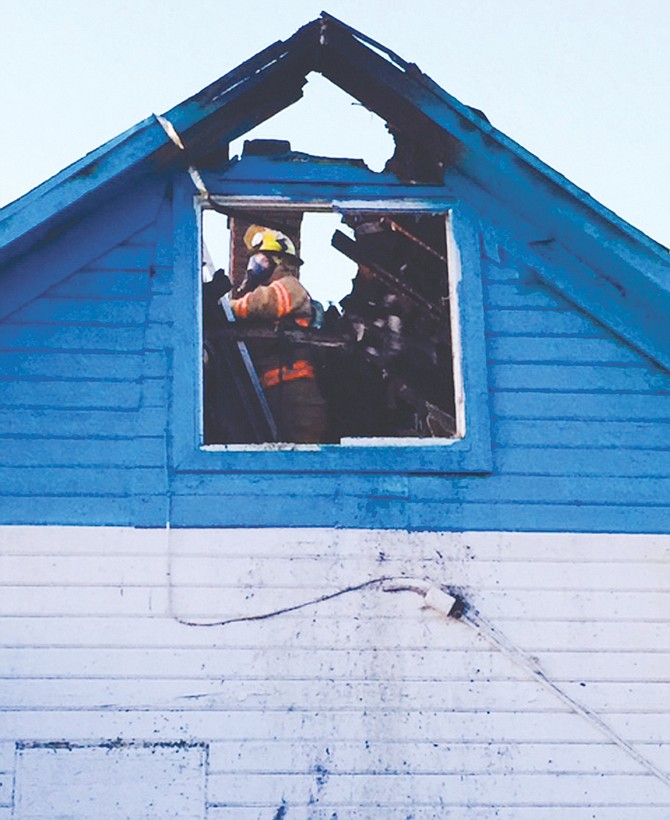 OUTLOOK – A fire severely damaged a home on Hudson Road in Outlook this morning, causing an estimated $65,000 worth of damage.
Most of the damage from the blaze was to the roof and upstairs bedrooms.
The fire was reported just after 5 a.m. Tuesday morning from the 3000 block of Hudson Road. Firefighters from Yakima County Fire District No. 5 responding to the blaze reported flames showing from the roof and inside an upstairs bedroom when they arrived.
Firefighters were able to contain the fire to the upstairs portion of the residence. No one was injured in the fire. The occupants of the home are being assisted by family members.
The owner of the home is listed as Lorenza Barrera. Fire district officials said the house was occupied by Catalino Barrera.
Fire officials said the fire may have started in the chimney of the residence. An investigation will be conducted by the Yakima County Fire Marshal's Office.