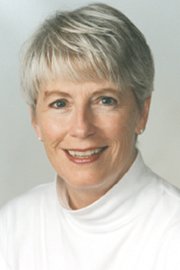 Mary Oliver is one of our great contemporary poets, putting into verse what is extraordinary in the ordinary. Her poem "Mindful" reminds us of the joy that's all around us:
Every Day I see or hear something that more or less kills me with delight, that leaves me like a needle in the haystack of light. It is what I was born for - to look, to listen, to lose myself inside this soft world - to instruct myself over and over in joy, and acclamation. Nor am I talking about the exceptional, the fearful, the dreadful, the very extravagant - but of the ordinary, the common, the very drab, the daily presentations. Oh, good scholar, I say to myself, how can you help but grow wise with such teachings as these - the untrimmable light of the world, the ocean's shine, the prayers that are made out of grass?
What "kills you with delight every day" as Oliver puts it?
For Parker Palmer, "…it was seeing a full moon through the latticework of winter-stripped trees one night."
He says, "I don't know what it will be today. But I do know that keeping my eyes and ears open for something that will 'kill me with delight' is 'to instruct myself over and over in joy, and acclamation.' There's always something, and it's a good way to live.
"It requires no special talent or effort to look at our world and point out the things that numb us, or dumb us down, or depress us," Palmer continues. "But becoming keenly and consistently aware of what's good, true, beautiful and life-giving around us and within us demands a discipline: we must open our eyes, minds and hearts.
"And we must keep them open. As we open up, we start to see beauty everywhere, not only in nature, but in human nature," Palmer says.
That perspective is very biblical, it turns out, particularly in the Old Testament.
You may be aware of the praise hymn that paraphrases this text: "For you shall go out in joy and be led back in peace; the mountains and the hills before you shall burst into song, and all the trees of the field shall clap their hands."
Any guesses as to the optimist who wrote that glad poem? None other than Isaiah, one of the 'prophets of doom.'
Psalm 98 proclaims, "Make a joyful noise to the Lord, all the earth; break forth into joyous song and sing praises. Let the floods clap their hands; let the hills sing together for joy at the presence of the Lord…"
For Lent, we are studying a book by George Donigian, called "A World Worth Saving." The book points out that a constant diet of media attentiveness can result in compassion fatigue, a condition in which we have seen so much bad news that we can't care anymore. We get numb and can't perceive the beauty and goodness around us.
The people in Isaiah's time were just as immersed in bad news as we are, and yet they were counseled by God's messenger to be joyful.
God created the world in joy and his continuing desire for Creation is to be joyful - to see the joy in what God created and to point it out to others. In the beginning, God "saw what he had made and called it good." As believers, that's our job, too.
If you think of the world as a sporting event, we can be like the 12th man and cheer our heads off, or we can sit and boo everything that happens. Fortunately, we are not spectators, but participants, and we can choose how we will see the world around us.
Is the glass half full or half empty? What do you see or hear that "kills you with delight today?"
‑ Rev. Katie Haney is pastor of the Sunnyside Presbyterian Church.