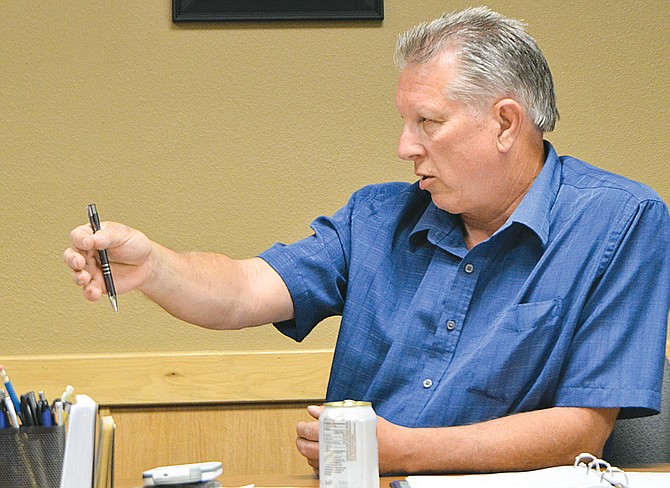 Noting the Yakima Valley is experiencing a drought this year, the Port of Sunnyside commissioners last night authorized Port Director Jay Hester to sell the port's excess water to the local irrigation districts.
Hester said he brought the issue before the commissioners "…because the information about the Roza Irrigation District is getting bleak."
Roza Irrigation District, it was noted, will only have 50 percent of the water its customers will need this summer.
The Port of Sunnyside, said Hester, has sold or leased its excess water to irrigation districts in past drought years.
"The money is in its own account and we use it for community improvement projects," he said.
The port commissioners discussed the potential sales or lease of the water not needed for port operations.
"As long as it doesn't impact our operations…I would like to help growers, if we can," said Commissioner Jeff Matson.
"Whatever we can do to facilitate the needs of our farmers to be a good neighbor," Commissioner Jim Grubenhoff said.
Hester said he and irrigation district officials have not formally discussed an agreement.
"Roza (Irrigation District) has a meeting this week," he said.
The Port of Sunnyside commissioners by a 3-0 vote authorized Hester to act on behalf of the port, to enter into an agreement with the irrigation districts for the sale or lease of excess water that is beyond the port's operational needs.