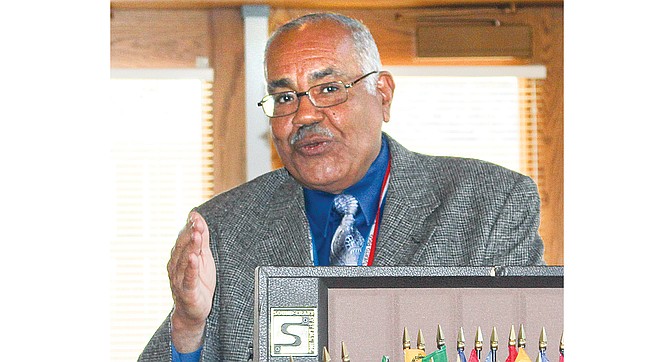 Here is a bit of unsettling news - everyone is guaranteed to experience the embarrassment of urinary incontinence sometime in their life.
Most people will experience the pain of kidney stones at least once in their life. And, all men will have some issues with their prostates, although not all men will develop prostate cancer.
The other good news, according to Sunnyside urologist Dr. Julio M. Ossorio, is that all of those urinary system conditions are treatable.
However, he noted not all bladder control treatments will work the same for all people.
"But there is a treatment available," he said.
Speaking to the Sunnyside Noon Rotary Club this past Monday, Ossorio said urinary incontinence is as prevalent among men as it is with women.
"Although I see as many as four women to every man at my office," said Ossorio, a member of the Sunnyside Community Hospital and Clinics Specialty Center Surgical Group.
There are two types of incontinence, he explained.
"Most people, women in particular, suffer from frequent, insistent urges to urinate, while others only experience the occasional leakage due to a cough or sneeze," Ossorio explained.
Some people may experience a combination of both types of incontinence, he added.
The lack of bladder control may be the result of physical or medical conditions, Ossorio said.
Age, weight and neurological disorders can also contribute to urinary tract issues, he added.
In Ossorio's practice he said he provides laser surgery to remove stones or tumors in the kidneys and bladder.
"I also provide treatment for prostate, bladder, kidney and testicular cancers," he said.
Additionally, Ossorio provides consultation and treatment for genital problems and low testosterone, infertility and erectile dysfunction.
He quickly points out, though, that people who suffer from urinary tract issues have many treatment options.