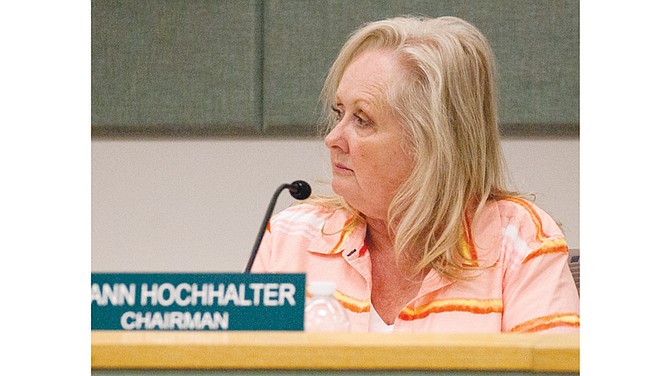 A proposed annexation of several properties into the city of Sunnyside hit a speed bump last night at a special meeting called by the planning commission.
The properties involved are along Midvale, Emerald and Wells roads at the southwest corner of the existing city boundaries. The annexation was started six years ago, in 2009, at the request of DLM Trucking.
According to Planning Supervisor Jamey Ayling, the annexation had proceeded smoothly but "somehow fell through the cracks." Wednesday night's meeting included a public hearing on the matter so the annexation can proceed.
Speaking at the hearing were Gayle Pykonen and Paula Culver, who own properties along Wells Road. The pair also represent Roseland LLC, which owns one of the parcels the city plans to annex. They said they had not been informed that the property was going to be annexed and read about the hearing in the Daily Sun News.
"Nothing has been said to any of us," said Pykonen. "I would like more information."
Pykonen asked the planning commission and Ayling to explain the changes for the property if it is annexed. Pykonen said they had heard taxes would increase, and wanted to know if that is true.
Ayling did not have exact figures but said it is unlikely taxes will go up on the property if it is annexed, saying in at least one case of recent annexation, the taxes decreased. He promised to provide Pykonen and Culver with a comparison of tax rates.
Pykonen said she wasn't opposed to the annexation on principle, she just wants more information before it happens.
Commissioner Brittan Moore asked about the land use of the property once it has been annexed by the city. It is currently a pasture with livestock, although it is zoned for light industrial in the county. Ayling said he believed the current use would be allowed under the city, but would check on it.
Ayling told commissioners that the parcel belonging to Roseland LLC could be removed from the current annexation proposal and the city could move forward without it.
Another annexation in the area is currently being planned involving Yakima Chief, and if Roseland LLC wants to join the city it could join that annexation process later.
Commission Chair DeAnn Hochhalter suggested delaying the hearing and making sure all the landowners in the area to be annexed have been notified. The commission decided to follow her advice and will hold another hearing regarding the annexation at its Tuesday, June 9, meeting.