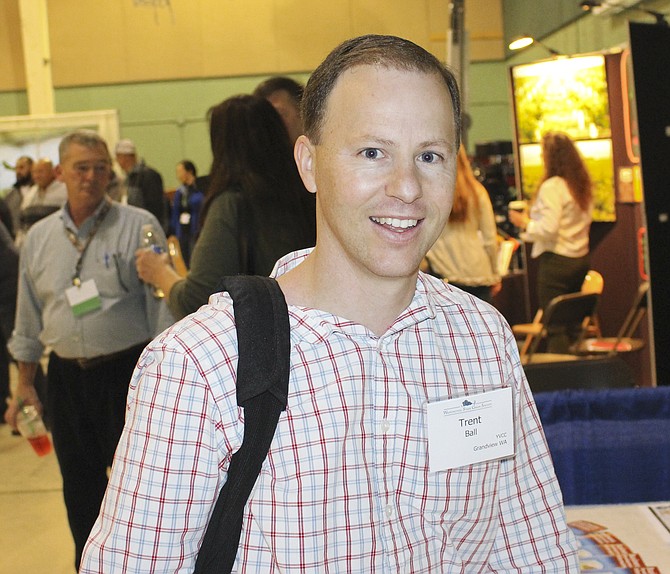 GRANDVIEW — People need to drink more grape juice. That's the considered opinion of Trent Ball, an agricultural program chair with Yakima Valley Community College.
Delivering the state of grape address at last week's annual Washington State Grape Society meeting, Ball said growers were facing a huge oversupply of grape concentrate even before the 2015 harvest was complete.

While this year's harvest is estimated at 164,000 tons, last year's bumper crop of more than 250,000 tons has created a huge surplus.
"Tell your friends, drink more grape juice," Ball urged growers.
Washington state ranks highest in the nation for juice grape production, with most of those grapes grown in the Lower Yakima Valley.

Currently, according to Ball, there are more than 20,000 acres devoted to Concord and Niagara grapes in the valley.
Sadly, because the grape prices have remained dormant at roughly $110 per ton for several years, some growers are tearing out grape yards.
Still, grapes are valued at more than $50 million to the state's economy, according to the Federal Department of Agriculture. But, the surplus is causing processors to tell growers they have adequate inventory.
Ball said consumers just need to drink more grape juice.