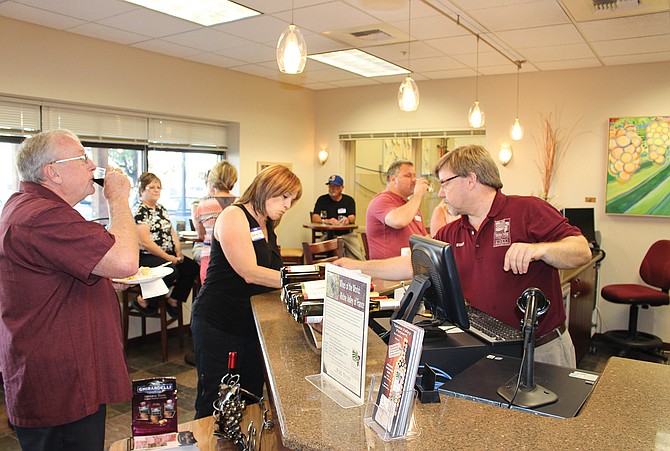 GRANDVIEW — GRANDVIEW – There is good news for the students in YVCC's Yakima Valley Vintners program. They all passed and the wine making students now have medals to prove it.
The community college's teaching winery received six awards for their student-crafted wines during at the 2015 Tri-Cities Wine Festival earlier this month.
Yakima Valley Vintners' 2013 Primitivo received a double gold medal. Its 2012 Campus Blend Red, 2013 Dean's List Tempranillo, 2013 Red Backpack Red Wine, 2013 Science Fair Carménére and 2014 Easy A Chardonnay all received gold medals.
All wines submitted were evaluated in a blind judging by a panel of international wine professionals.
YVCC student wines were included with all of the other commercial wineries during the competition. There were 84 wineries that competed this year, and more than 428 wines were judged.
These award winning wines, submitted by Yakima Valley Vintners, were produced by students completing course work in YVCC's Vineyard and Winery Technology program. The wines are marketed through the program at YVCC's Grandview campus, which houses a teaching winery facility and tasting room. Students managed all aspects of producing these wines from grape to glass.
"The students work diligently together as a team to form the final blends, and it is great to see how their career passion translates into the finished product," said YVCC Vineyard and Winery technology instructor Trent Ball.