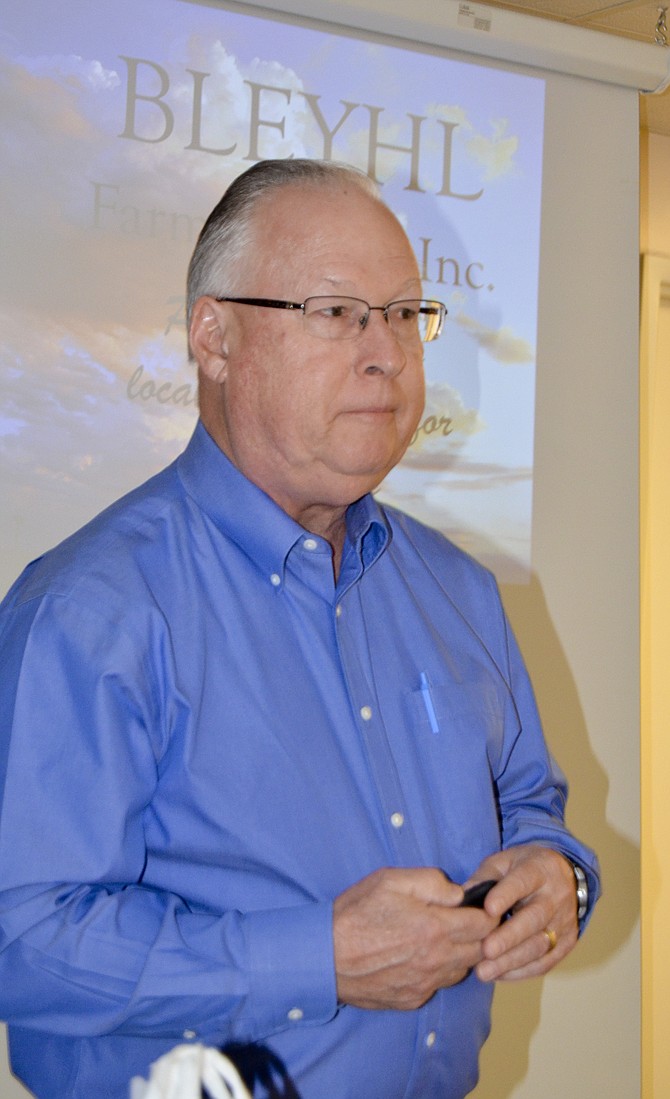 GRANDVIEW — For nearly 25 years, Greg Robertson has been the Bleyhl Farm Service, Inc. general manager.
He is retiring at the end of this month. A special open house in his honor will take place next Monday, Nov. 30, from 1-3 p.m. at the Bleyhl main office, 940 E. Wine Country Road.
Throughout his tenure, there have been some hard decisions.
Robertson succeeded two other long-term general managers, the first of whom was Ray Whitcom.
Named general manager in 1991, Bleyhl had $28.8 million in sales. This year, the co-op anticipates $91.1 million.
Just five years after taking the helm, Robertson faced challenges related to the destruction of the Granger feed mill. The fire caused many changes in the business.
The co-op decided not to rebuild the feed mill, instead choosing to relocate its main operations. The Grandview main office was in an older structure, as was a store.
Bleyhl purchased property on the east side of town, building new offices, a Bleyhl Country Store and fuel station.
The business model changed from selling feed to a focus on permanent crops, Robertson said.
Robertson would rather forget the fanfare, but Bleyhl employees wouldn't let that happen.
"He's been too much a part of our lives for too long not to honor him," Human Resources Manager Mary Kay Febus said.
Robertson is the only general manager most of Bleyhl's 135 employees have ever known.
An Eastern Washington University graduate with a Bachelor's degree in business management, Robertson came to Bleyhl with years of hands-on work experience in the cooperative system.
He spent 18 years in different positions with Pacific Supply and Cenex, including a stint as store manager of the Full Circle store at Othello.
Robertson said Bleyhl's mission is "…to enhance the economic well-being of members."
He believes in enhancing the community, as well.
He serves on the boards of CHS Capital, LLC, the Washington Council of Farm Cooperatives and the Walter Clore Wine and Culinary Board. He is also a member of the Grandview Rotary Club and United Way.
"Greg is great at understanding those around him, and more importantly, he knows how to leverage their strengths and mitigate weaknesses," said Allan Larson with CHS Aligned Solutions, the firm hired to assist in finding Robertson's replacement.
Robertson has helped Bleyhl to grow, and leaves the cooperative with additional growth on the horizon as it looks to the future of its Pasco location. The co-op has purchased 44 acres for a new Bleyhl Country Store, with room for agronomy and energy services.
Robertson's replacement will be CEO Dan Morano, a former energy manager for Mountain View Co-op of Great Falls, Mont.