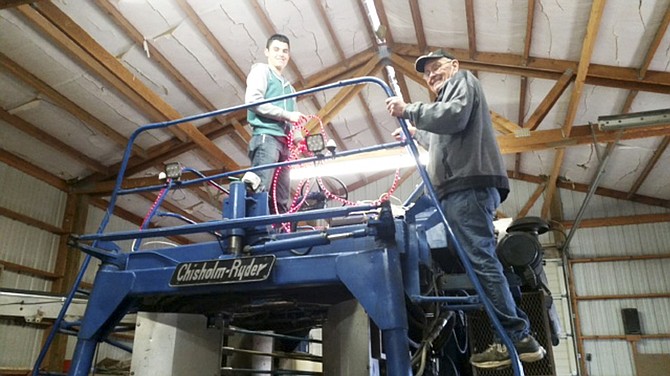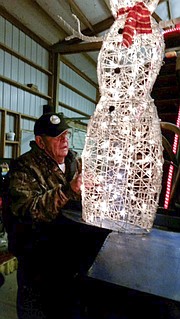 SUNNYSIDE — Saturday, Dec. 5, will mark the 27th annual Lighted Farm Implement Parade.
And it will mark the 27th time Sharon and Ervin Kilian have adorned a grape harvester with lights as a float entry for the parade.
Their animated farm-related entry will make its annual appearance in the parade at 6:30 p.m. Saturday, Dec. 4.
The longtime grape growers haul their grape harvester into their machine shed and start decking it out with lights as soon as harvest is over each year.
This year the couple, who also serve on the parade's committee, will join more than 100 other local lighted entries, representing the Lower Valley's agricultural economy.
"It's because of dedication of parade supporters like the Kilians that the Sunnyside Lighted Farm Implement Parade has earned a reputation as being one of the Top 10 lighted parades in the country," the chamber's Executive Director Deb Estrada said.
She said applications for more lighted entries are still available for this year's parade, but the deadline is looming.
Monday, Nov. 30, is the last day to enter the parade. Judging on the day of the event will be held at 4 p.m. However, staging for parade floats will begin at 1:30 p.m.