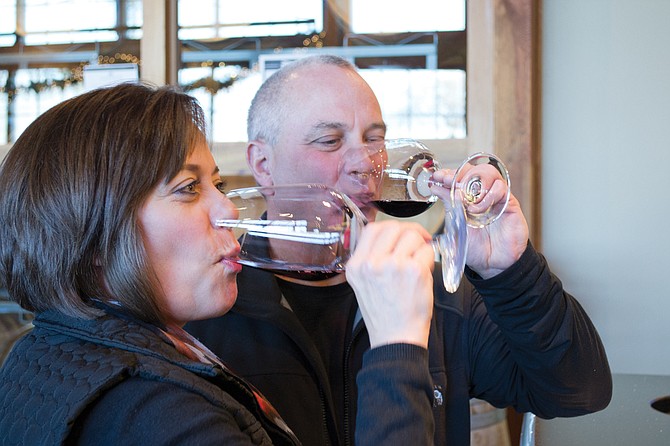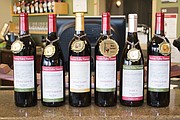 SUNNYSIDE — The annual Thanksgiving in Wine Country returned to Sunnyside, with Cote Bonneville, 1413 E. Edison Ave., opening its doors last weekend.
"I think that's wonderful," Mayor Jim Restucci said. "As mayor, I'm always looking for new ways to bring economic development to the community.
"We need to embrace the idea of Wine Country. We even considered changing the name of Yakima Valley Highway to Wine Country Road."
Many local wineries had their best fall vintages on sale, along with special food pairings for visitors during the event this past weekend.
Wineries also collected donations for Taste to Fight Hunger, a fundraiser for Northwest Harvest.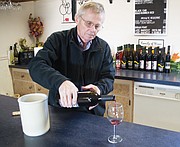 Cote Bonneville offered a trio of wines and gave demonstrations of a wine sampling machine that keeps the beverage chilled while dispensing.
The Chamber of Commerce's interim director, Deb Estrada, said Cote Bonneville's tasting room here is a boon to the local economy.
"The Chamber is thrilled by Cote Bonneville's participation in this traditional Thanksgiving event and recognizes how having a winery in our city increases Sunnyside's retail traffic," she said.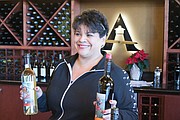 "Studies have shown that wine tourists spend more than the average visitor. When the Port of Sunnyside completes its remodel of the old city Water Works building and there are two wineries in our downtown, Sunnyside will enjoy increased tourism, overnight stays in our hotels, restaurant meals and more. Wineries and Sunnyside make for a wonderful pairing."
Tucker Cellars, just outside of town at 70 Ray Rd., also opened for the event and owner Randy Tucker featured his popular Black Cab, made with local blackberries.
Yakima Valley Community College's viticulture and enology program in Grandview opened its tasting room with longer hours during the weekend.
At Airfield Estates in Prosser, the action included special shopping opportunities, including a trunk show by Sage Bluff Alpacas featuring a variety of warm winter gear.
The annual event usually offers the best deals of the year on wine from local wineries around the Yakima Valley.