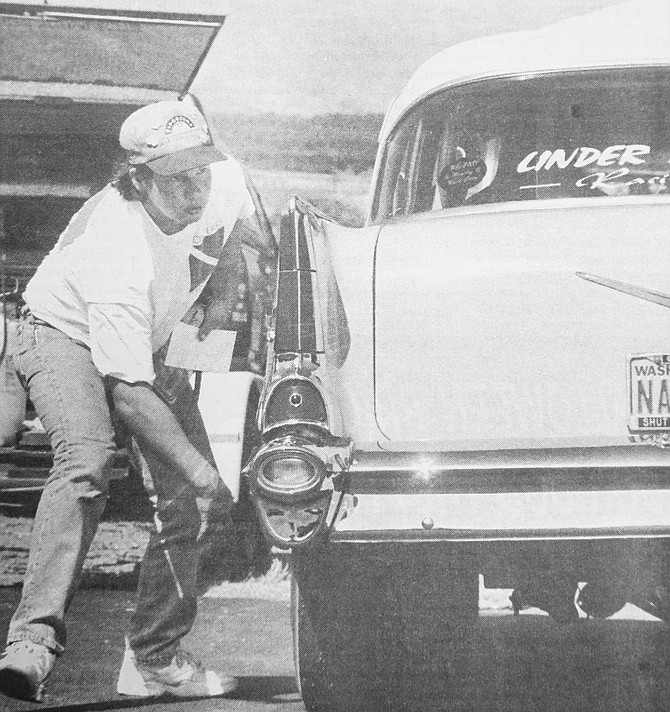 Over the Shoulder
A look back in time from the files of the Sunnyside Daily Sun News and Sunnyside Sun
110 YEARS AGO…(1905)
The Sunnyside Fire Department elected new officers for the year. They included Chief Chas. Ammunson, Assistant Chief A.P. Eckles, Chief Engineer W.A. Ramsey, Assistant Engineer A.E. Fisk, Nozzleman Harry Nelson, Secretary C.W. Showers and Treasurer Chas. Vetter.
100 YEARS AGO…(1915)
Yakima County voters recalled Commissioners William Stahlhut, Jim Lancaster and James Stuart during a special recall election.
80 YEARS AGO…(1935)
Lights were installed in the lunch room at Sunnyside High School, aiding students while they ate and Mrs. Carlsen while preparing meals in the cafeteria.
Under the leadership of Coach Wilbur Luft, the Sunnyside High School football team blanked Pasco, 27-0.
70 YEARS AGO…(1945)
D.E. Clyde of the U&I Sugar Company announced 100 German war prisoners would be in Sunnyside to assist in the harvest of locally grown beets.
Walton Sapp, 16, of Sunnyside was handling a gun in jest and accidentally killed himself, not knowing the gun was loaded.
60 YEARS AGO…(1955)
A gang fight between boys from Mabton and Outlook erupted south of Mabton. Yakima County Deputy Sheriff Jack Runyon said two boys, ages 15 and 18, were severely beaten in the brawl.
The Lower Valley Soil Conservation district named Jess Wyant, who owned a farm between Sunnyside and Grandview, soil conservationist of the year.
50 YEARS AGO…(1965)
Sunnyside City Attorney James Salvini at the city council meeting administered the oath of office to the city's new police chief, John Snowden.
40 YEARS AGO…(1975)
Yakima County District Board of Health officials held a third public hearing at Sunnyside's Lincoln School to deal with complaints against the Flavorland and Van de Graaf feedlots. Owners of both enterprises agreed to implement dust control and fly management programs.
30 YEARS AGO…(1985)
Movies being shown at Sunnyside's Eastway Cinemas included "Pee-Wee's Big Adventure," starring Pee-Wee Herman; "Brewster's Millions," starring Richard Pryor; "Fletch," starring Chevy Chase; and "Teen Wolf," starring Michael J. Fox.
Sunnyside firefighter Mike Aguirre, 20, was taken to the hospital to be treated for smoke inhalation he suffered while fighting a fire at 309 S. Eighth St.
20 YEARS AGO…(1995)
Chief Kamiakin Elementary School Principal Stan Davis led the campaign to name the new 72,000 square foot elementary school building that was being constructed across the street from his school building.
10 YEARS AGO…(2005)
Debra Roe joined the staff at Lower Valley Hospice and Palliative Care in Sunnyside as the agency's new clinical director.
Grandview Police Sgt. Ralph Scott died suddenly from a heart attack , leaving his family, the community and police officers with whom he worked in a state of mourning.