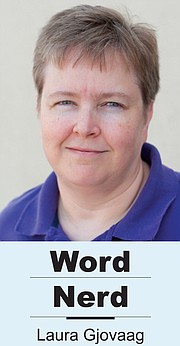 The ballots are coming! The ballots are coming!
This Friday the county will be mailing out ballots for the November General Election, in which voters get to decide a handful of local races. Voters will also get to support many people who are running unopposed.
People don't have to wait for Election Day, Tuesday, Nov. 3, to cast their ballots. In fact, in every election there are many people who return their ballots to the auditor's office the first day the ballots become available.
If you are among those who hastily want to mail back their ballots, please note there is an important issue on this year's ballot. Proposition 1 asks the voters to continue to approve a one-tenth of a cent sales tax that supports local police services.
If the tax goes away, so will police officers. Probably not a good thing, overall.
There's also a couple of statewide initiatives and four advisory votes on the ballot.
Personally, I'm of the opinion that we elect lawmakers to make law. While the initiative process is nice to have as a last resort, it usually results in messy laws that are nearly impossible to implement. Both of this year's initiatives seem to fit that mold, and I'll vote accordingly – after I've read up on both issues to make sure.
Advisory votes are a less effective way than calling, emailing or writing a letter to a legislator to let them know how they are doing. I'll fill them out, but it's far better to take action as a private citizen.
People in Grandview will have the most to lose locally in this election if they don't vote, with races for the mayor, a council seat and a port commissioner up for grabs.
Sunnyside voters will be deciding a council seat, while our friends in Bickleton have a school board position to mull over.
It may not seem like an important election, but between the sales tax and local races, what voters decide could definitely have a direct impact on our lives.
Remember to vote.