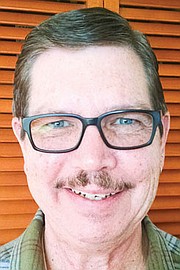 GRANGER — For the second time in a month, the city is banning recreational marijuana sales.
The City Council received one comment during a public hearing last night on recreational marijuana businesses.
That comment was in the form of a letter from an out-of-town resident, praising the City Council for approving a ban.
After the hearing, council members voted again to ban retail marijuana.
The issue stems from city attorney Seann Mumford's concern the initial vote, made March 8, was not on the agenda for that meeting.
Mayor Charles Wheaton said the council had been "too hasty" voting the first time without first having a public hearing.
The city's Planning Commission had two public hearings on the issue. It recommended banning all recreational marijuana businesses in the city.
No member of the public appeared at last night's meeting to speak on the subject. A single letter was read into the record.
After the public hearing, the council voted unanimously, 5-0, to pass a new ordinance that repealed and replaced the March 8 ordinance with the same language
"This is a precautionary measure," Mumford said. "Because the ordinance was voted on impromptu, the council is making sure, before the law goes on the books, there is a chance for the public to speak."
Yakima County, Sunnyside and Grandview all have banned recreational marijuana businesses. The city of Mabton decided to allow permits nearly two years ago.
The only Lower Valley retail stores are in Prosser city limits and off Yakima Valley Highway between Prosser and Grandview.