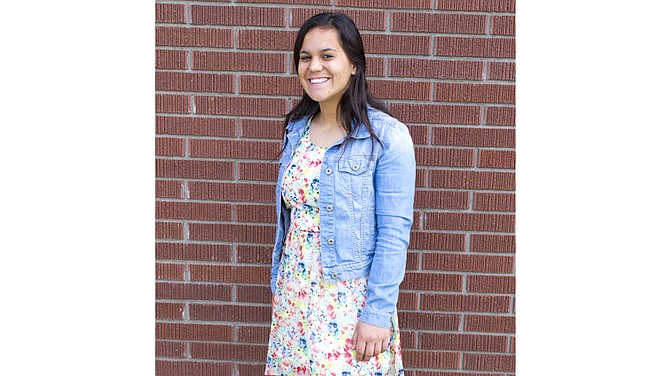 GRANGER — Serving the community she grew up in is the goal of one Miss Granger candidate.
"I was raised here," Alexi Leon said. "I want to get more activities for kids into town, more events for people to enjoy."
Leon, 16, said she wants to be a person people can look up to and count on for strong leadership.
The daughter of Tammy and Jose Leon, she has five brothers, four of them older than her. She attended school in Sunnyside for three-and-a-half years before returning to attend Granger High School.
"I want everyone here to have the same opportunities I saw in Sunnyside," she said. "It's a much smaller school, but we are like family."
Leon said she received good advice during her time in Sunnyside.
"Mr. DeLeon said I needed to fight the urge to be mean, to learn how to be kind to others," she said.
A sophomore, Leon is involved in National Honor Society, cheerleading, swimming and fastpitch. She's also looking at her future options.
"I'm planning on doing Running Start next year," she said. "When I graduate from high school I hope to have my AA degree."
She hasn't made any concrete plans for college yet.
"I still need to find out what I'm interested in," she said.
Although she isn't sure what college to attend, she is preparing and planning. She said she intends to get a job to help pay for college.
In the meantime, she is hoping to become Miss Granger and help improve the city.
"I think the judges will be looking for the person who wants to do the most," she said. "I think they are looking for girls to bring the community into a tighter family."
She said the best thing about the city is her grandmother's big red barn where her family gets together on Sundays to "hang out and have tacos."
After a moment of thought, she said it was also family that brought her back to Granger.
"This is home," she said. "This town is family."
The Miss Granger pageant is April 23.