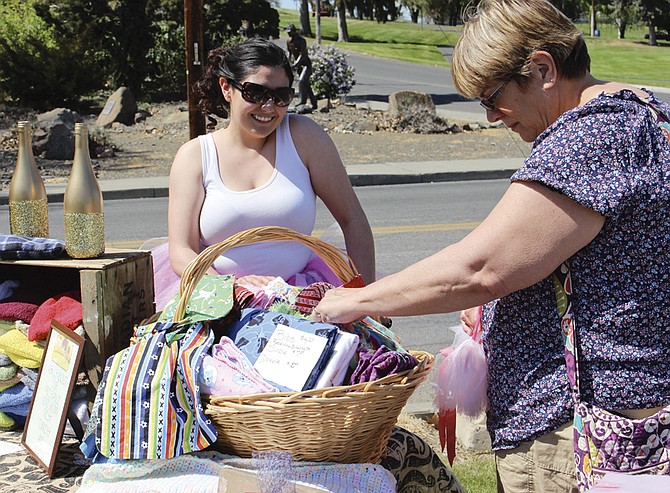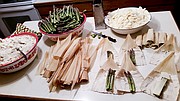 SUNNYSIDE — Everyone is invited to enjoy asparagus, crafts and the newly remodeled museum tomorrow.
The second Asparagus Festival is 10 a.m. - 4 p.m. tomorrow at the museum, 704 S. 4th St.
The museum will also have open house to show off new exhibits and upgrades to the building, starting at 11 a.m.
The fun kicks off at 10 a.m. with vendors on the museum lawn. The Miss Sunnyside court will be selling asparagus and mozzarella cheese tamales.
Vendors will have jewelry, candles, clothing and crafts for sale.
At 11 a.m. the museum doors open to the general public. The city recently invested in a new heating and cooling system and new flooring in the building, which was once the Walter C. Ball and Sons funeral home.
Museum Board President Pat Kezele said the building is looking great.
"We've been working on displays pretty much non-stop," she said. "It will all be ready for Saturday."
She said visitors can buy fresh asparagus at the festival and enjoy the history of Sunnyside at the same time.
"We'll have some favorites back this year, including LeRoy Ganser and his woodworking," she said.
The festival will feature performances by local musicians, as well.
Gerry Martinez and Jade Pettibone sing at 11:30 a.m. The Flat Possum Pickers begin a two-hour set at noon.
The festival's highlight will be the asparagus cooking contest. Entries can be brought to the event. Judging starts at 3 p.m. Winners will receive medals.
Organizer Teri Alvarez-Ziegler said she has 11 vendors lined up and Yakima Valley Dairy ambassadors will serve ice cream at noon.
"I may also have some actors there in vintage costumes," she said.