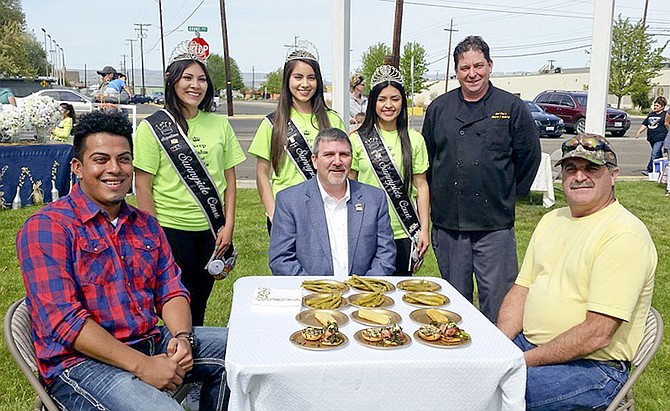 SUNNYSIDE — The second Asparagus Festival went without a hitch Saturday.
In addition to sunny weather, good music and a newly remodeled museum, there was a cooking contest for best asparagus-themed dishes.
Chef Roger Hazzard was the winner of the main dish category. The silver medal was awarded to Teri Alvarez-Ziegler for asparagus tamales.
Gordon Ziegler took the top prize for his pickled asparagus in the appetizer category, and Mary Beth Kirk earned second-place with her own take on the dish.
Contest judges were Raymond Castro-Escobar of Sunnyside Community Hospital, Tom Dolan or YV-Tech and Mayor Jim Restucci.
Attendees at the event also enjoyed ice cream from Yakima Valley Dairy Ambassadors.
They were entertained by the Flat Possum Pickers, a local musical group.
Tours of the museum were also provided.