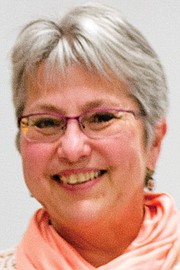 GRANGER — The School Board's workshop Wednesday will include a presentation on arming staff members with guns.
The Board recently started research allowing some staff members to carry weapons in school to protect students and staff in the event of an active shooter incident.
In addition to a survey of staff, the board will hear from an expert on the issue, Superintendent Margarita Lopez said.
"This is all in the preliminary stages," she said. "We are still learning what would be involved and what the cost would be to the district."
Most local districts do not allow anyone except commissioned police officers serving as school resource officers to carry guns on school property.
Both Prosser and Sunnyside have a single staff member trained to carry a gun.
Toppenish is an exception, with 18 staff members certified to carry guns.
"It's a very meticulous process," Superintendent John Cerna said. "They had many hours of training to get certified, and many more on-going."
Cerna said his district decided to arm qualified staff members after the Sandy Hook shootings in Newtown, Conn. The process is very strict.
Staff members are trained to law enforcement levels, he said.
"I expect my people to go out and practice shooting at least once a month," he said.
The training program is "intense," Cerna said.
"You can never practice enough," he said. "In a real situation it will be crazy."
Cerna said the program is completely volunteer.
"There was no pressure to do it," he said. "People who wanted to jump on board did it."
He said no teachers are allowed to carry, only members of administrative staff. In addition, all of them carry concealed weapons.
Some people were concerned about the cost of the program, but Cerna said the district has saved a lot of money. It doesn't pay for a school resource officer.
In addition to armed staff, the district has also installed alarms, locks and other security measures.
"It's my 37th year in education," he said. "I never thought it would come to something like this. Sandy Hook shocked me, how vulnerable our children are. It's sad it would ever come to this."