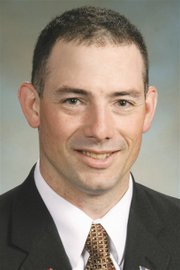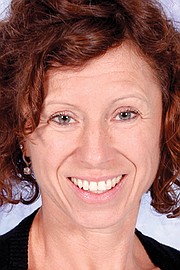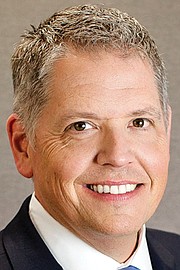 SUNNYSIDE — A legislator is breathing a bit easier this morning after expanding his primary lead by more than 200 votes.
In yesterday's latest primary ballot count, Republican David Taylor of Moxee has 3,377 votes, or 38.1 percent.
A.J. Cooper of Selah, a Democrat, is in second with 2,803 votes or 31.63 percent.
However, her lead over Dave Kearby, also of Selah, was reduced by almost half compared to Tuesday night's initial count. Kearby, a Republican, had 2,683 votes or 30.27 percent.
Only the Top 2 candidates advance to the Nov. 8 general election, and Cooper's hold on that second spot fell from a 212-vote advantage on Tuesday to a 120-vote margin yesterday.
Taylor, 44, was appointed to the post in 2009.
Leading up to the primary, Taylor said his priorities will be reducing government, lowering taxes and increasing personal freedom.
"I will continue working to protect property rights, reduce regulatory burden on businesses and enhance people's civil liberties," he said. "I will also continue working to reform education, specifically to increase local control and reduce burdensome testing in our public schools."
Cooper, 45, taught geometry and trigonometry at the high school level. She later taught at a community and technical college as an adjunct professor.
She is calling for the state to update its tax system and review its financial priorities so it can provide funds needed for basic education.
"An unequal educational system is created by using local levies to close the financial gap and some districts had to do without librarians to pay for textbooks while corporations are receiving large tax breaks with no strings attached," she said.
Kearby, 45, is the Central District manager for Associated General Contractors. He is a former Naches Valley School Board member.
His experience also includes serving on the county board overseeing the Supporting Investments in Economic Development program.
"It all starts with listening," Kearby said of his desire to run. "A good legislator listens first. Our district deserves an effective legislator who applies conservative values to our problems and works with others to find solutions."
Leading up to the primary, Kearby called on improved management of public lands.
"Unfortunately the scales have been tipped too far in favor of the Department of Ecology and the Department of Fish and Wildlife," he said. "These agencies and departments need to be constrained."