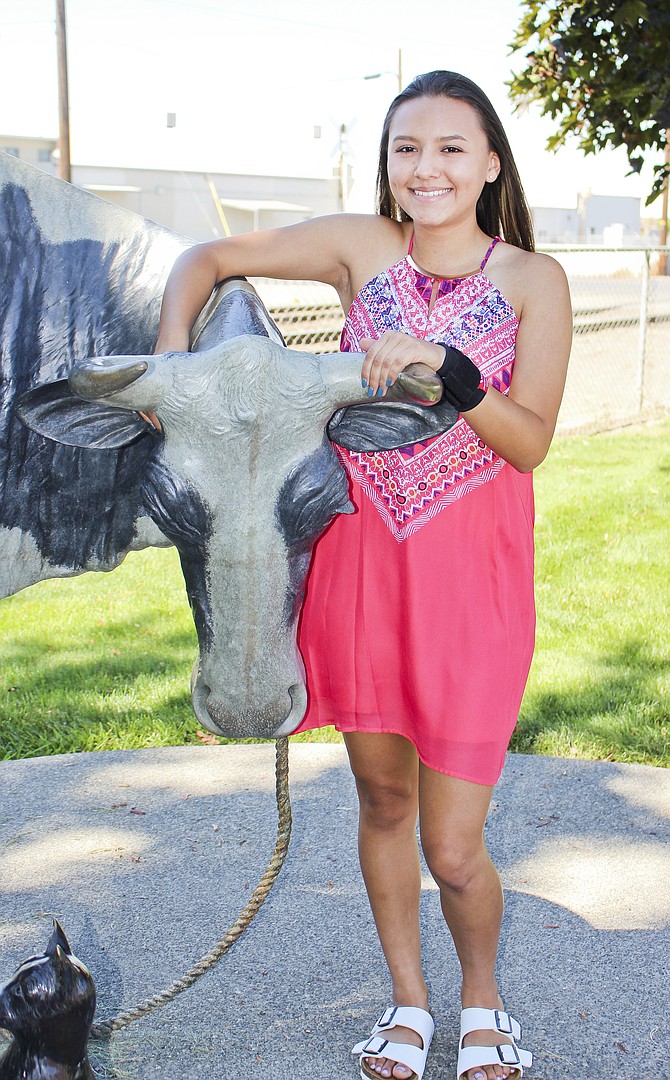 SUNNYSIDE — The Miss Sunnyside Pageant is not the first gala for this candidate.
Naila Rodriguez was involved in a lot of small pageants when she was younger. She was part of the Miss Panda Bear Child Care Learning Center pageant court.
"I liked being involved on community services activities," she said.
It's that involvement that drove her to cast her name in the mix for the community ambassador crown.
"I want to become more involved in the community again," she said.
However, it isn't as though Rodriguez isn't already involved in public service activities.
She helps out her mother, Luz Rodriguez, who teaches women program classes at Nuestra Casa.
"I sometimes help with the ESL (English as a Second Language) classes," the 16-year-old said.
If selected Miss Sunnyside, Rodriguez wants to work with immigrant individuals on improving their English language skills.
"I'd like to be able to mentor them," she said.
Rodriguez also expects her involvement with the court to aid her with her own communication skills.
"I expect that to be a part of the process," she said.
When Rodriguez is not volunteering her time, she is active at Sunnyside High School as a Link Crew Leader and as a three-sport athlete. She enjoys volleyball, basketball and fastpitch.
"This year I look forward to joining the pep club," she said.
Rodriguez said her favorite class is biology. "I hope to attend the University of Washington following high school to focus on the study of biology," she said. "I like science."
She will perform a Mexican folkloric dance for the talent portion of the pageant at 7 p.m. Sept. 17 in the high school auditorium 1801 E. Edison Ave.
"I'll be dancing to El Son de la Negra," she said. "We danced this a lot when I was at Panda Bear."
The daughter of Luz and Salvador Rodriguez, she has four sibling ranging in ages from 24 to 4.
"The dance is a salute to my family and to my sponsors," she said.
-This is the 10th in a 12-part series introducing the 2016-17 Miss Sunnyside candidates.