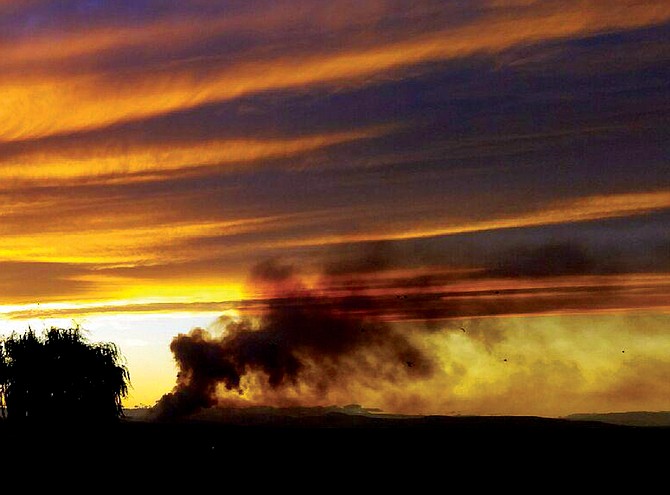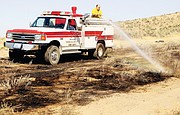 GRANGER — Crews are mopping up today after a brush fire burned 3,000 acres or more.
The fire started at about 5 p.m. yesterday in the Tule Road area on the Yakama Reservation, Yakima County Fire District No. 5 Battalion Chief Ken Shipman said.
Fire crews last night also asked residents to evacuate.
"We probably notified 10 houses," Shipman said. "Not all evacuated."
He said some chose to stay because they had farmland serving as a buffer or break between their home and the fire.
The fire spread last night and came within about four miles of Granger, Shipman said.
Estimates last night pegged the Tule Road fire at 1,500 acres, but Shipman said it was far beyond that.
"It's at least doubled since then," he said this morning.
Local fire crews will get assistance today when federal teams arrive, he said.
"There are still some active spots burning," Shipman said.
Yesterday marked the second Lower Yakima Valley fire evacuation in three weeks.
Prosser residents were asked to evacuate the Byron Hill neighborhood on July 31 when the South Ward Gap fire threatened up to 50 homes.
That blaze destroyed three homes in the Horse Heaven Hills area.
The fire started about a mile outside the Prosser city limits, but winds pushed it toward town.
At one point, it came within 300 yards of the city's main water tower.
Officials also closed state Highway 22 at Richard Road.
Local fire crews also received assistance in extinguishing that blaze, as the state sent seven wildland strike teams and three Type 1 strike teams.