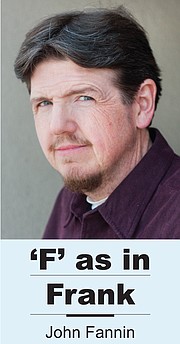 Classes have or will soon start in Lower Yakima Valley schools.
As I was looking over the list — more like a laundry list — of items students are asked to bring to school, it sure seems like there's a fourth "R" at work.
We all know about 'reading, 'riting and 'rithmetic, but it sure sounds like redistribution of wealth is also in play.
Parents are asked by some schools to provide a mammoth list of items.
They are told not to put their children's name on them.
The idea, I suppose, is for hundreds of dollars in school supplies to go into a shared kitty.
Sunnyside's gleaming new Washington Elementary School, for example, wants third-graders to bring a whopping 60 No. 2 pencils...on the first day!
Granger's asking second-graders to bring the same.
What's a kid gonna do with 60 pencils? Play pick-up sticks?
In communities like ours where every kid gets a free school lunch because of low income, how is it schools turn around and ask families to break the bank for the first day of school?
What happened to families taking responsibility for their own children's school needs, instead of loading the shopping cart for the rest of the class?
Goodness knows, there are plenty of teachers and other generous folks who choose to assist with school supply needs.
But that's the point. Generosity isn't something that can or should be forced. It has to come from a desire, a choice to help and serve others.
Families in our communities should be given that same choice.
— John Fannin is the managing editor of the Daily Sun.