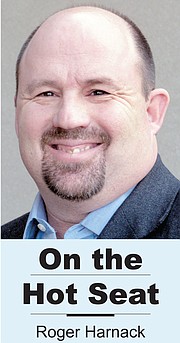 As you head out into the Cascade Mountains in the coming weeks looking for that perfect family Christmas tree, take in what's around you. Take note of the sound of crunching snow beneath your feet. Take note of the fact you're not carrying bear spray or wearing bells. And take note that your children can wander through the adjacent brush without being tethered to your side.
All of that and more will change, if the U.S. Park Service and U.S. Fish and Wildlife get their way. The federal agencies want to introduce grizzly bears to the North Cascades, even though state law makes it illegal to bring grizzlies into the state.
Revised Code of Washington 77.12.035 clearly states "Grizzly bears shall not be transplanted or introduced into the state." But the federal agencies aren't concerned with our laws. Heck, they're not even interested in whether there was ever a sustained population of grizzlies before fur trappers and prospectors led settlers to the North Cascades.
The two federal agencies are planning to release a draft environmental assessment on introducing grizzly bears early next year. That assessment is at least six months later than the initial time table for mapping out where, when and how they would actively introduce the species.
In previous meetings elsewhere and in draft documents, Park Service officials have claimed they want to "restore" the grizzly population to the North Cascades. They've even mapped out an area they say grizzlies should be introduced. Their "North Cascades Recovery Zone" would cover portions of Chelan, King, Kittitas, Okanogan, Pierce, Skagit, Snohomish and Whatcom counties. But grizzlies have a large range, and some would likely wander into Yakima and Kittitas counties as well.
But federal officials appear to be jumping to conclusions about grizzlies in our backyards. They have yet to provide proof a sustained population existed here before fur trappers and white settlers moved in. In fur trapping records and early accounts of settlers, you'll find only a handful of tales of grizzlies in the Cascades.
Federal officials say they think there are about 20 grizzlies in the North Cascades. But, the last grizzly sighting was in October of 2010. The last sighting before that was in 1996. So, we're talking only two bears in 20 years, both near the U.S.-Canada border.
Accounts for the previous 50 years are just as rare.
In 1975, grizzly bears were listed as threatened under the federal Endangered Species Act. Even though they are not considered endangered, if federal officials get their way, introducing the predator in the Cascades will come with more restrictions on access, use and recreation.
Those pushing for grizzlies to be introduced here say human activity is the "primary factor," when it comes to managing the predator.
They have yet to say what new restrictions will come with introducing a new predator here. But you can bet there will be more forest road and trail closures, further restrictions on camping and new limitations on use of snowmobiles, ATVs and four-wheel drives.
As an outdoorsman, I'm not concerned about running into a grizzly in the forest. Heck, I'd whip out a camera and hopefully get some amazing shots. But I am concerned about the federal agencies' use of grizzly bears as a weapon in their continued push to hamper rural activities in the forests you and I own as residents of Washington state.
To put it bluntly, I'm not buying into any purported need to introduce grizzlies into the Cascades. If the habitat is right for a sustained grizzly population, let the bears migrate naturally from southern British Columbia.
— Roger Harnack is the publisher and editor of The Daily Sun. Email him at rharnack@dailysunnews.com.