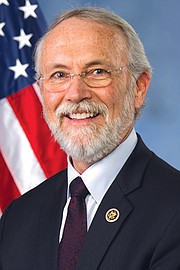 WASHINGTON, D.C. — Rep. Dan Newhouse, R-Sunnyside, is demanding the federal Environmental Protection Agency halt federal grant spending in the wake of an ongoing investigation for the "What's Upstream" campaign.
The agency gave $25 million over five years to the National Indian Fisheries Commission – of which organizers of "What's Upstream" were subgrant recipients.
The "What's Upstream" group used the money to fund anti-farming advertising.
He requested a written response from the agency by Dec. 30.