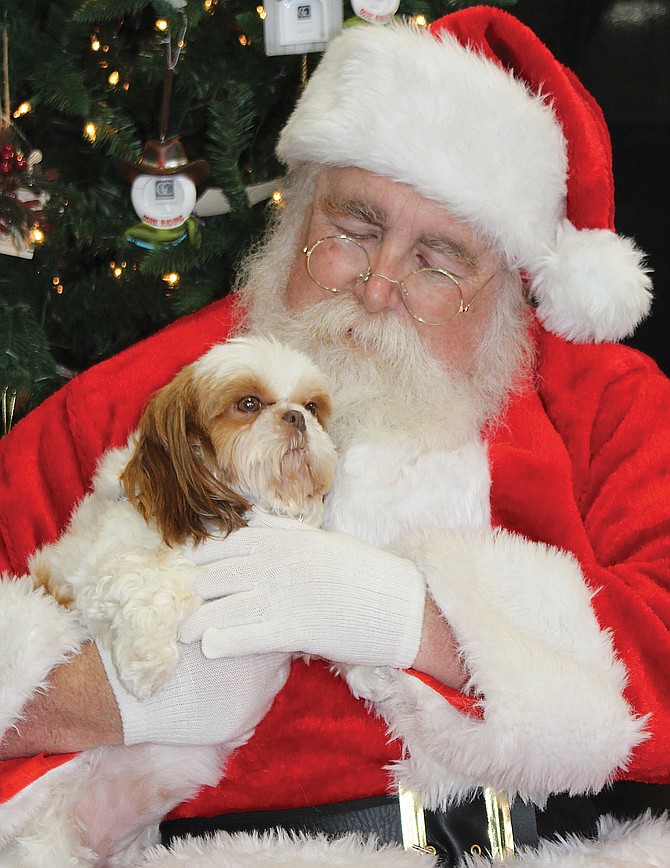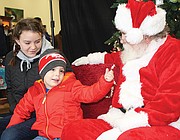 GRANDVIEW — Dozens of area residents and dog lovers turned out Saturday to visit "Santa Paws" and help raise money for the city's only dog park.
Bleyhl Country Store and Wine Country Deli, 940 E. Wine Country Road, hosted the event where pets and children took a seat on Santa's lap for a photo.
Pet owners received "cookies" for their four-legged family members and children received cookies, candy and "magic reindeer feed."
"Santa" Fred Bray, of Prosser, said he's volunteered for the event and others for several years.
"It's fun," he said. "It's a good thing to do."
Grandview dog park team leader Becky Cantu said the event is one of the best fundraisers annually for the growing 5-acre park. But, she added dog park volunteers still need to raise thousands of dollars for insurance and improvements.
Fencing is expected to cost more than $15,000, she said.
"We do it for the love of dogs," she said.
Store spokeswoman Heather Marsh said Bleyhl's is all too happy to help with local fundraisers and support dog owners.
"We gladly set up an area," she said. "We'll do it every year for them."
Not only did the store set up an area, it put Santa Paws right inside the front door.
Nearby, an Elf on the Shelf kept watch over young children as pet owners and their four-legged friends visited with Santa and had photographs taken.
"We want to give back to the community any way we can," she said. "And we're planning on doing it every year."
This isn't the only way Bleyhl's is helping out pet owners. The company is also collecting donations for shut-in elderly residents with pets.
Pet food can be dropped off at any of the company's stores, Marsh said. The company will then get the pet food to Meals on Wheels for delivery to elderly residents who have pets to feed, too.
"Some seniors were going without medications to buy pet food," she said. And some were sharing their meals with their pets."