RELIGIOUS REFLECTIONS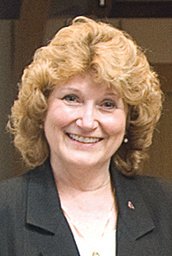 Editor's note: The following is an excerpt from Rev. Pat Beeman's Christmas sermon: "Are you ready for Christmas?"
"For the grace of God has appeared bring salvation to all, training us to renounce impiety and worldly passions and in the present age to live lives that are self-controlled, upright and godly, while we wait for the blessed hope and the manifestation of the glory of our great God and Savior Jesus Christ. He it is who gave himself for us that he might redeem us from all iniquity and purify for himself a people of his own who are zealously for good deeds. Declare these things; exhort and reprove with all authority. Let no one look down on you." - Titus 2:11-15.
On July 14, 1789, Jean Lenoir, a cobbler living in an obscure street in Paris wrote in his diary: "Nothing of importance happened today." Just a short distance away was the Bastille. On that very day, a mob stormed it, killed troops, freed prisoners, destroyed the building and started the French Revolution. That event changed the whole life of France, but Jean Lenoir missed it.
Too often I am afraid this is the way it is with us at Christmas. Christmas comes and we are busy with the details of preparing for the holiday.
The festivities are nice, but they pass in to New Year's Day without our ever getting around to considering the revolutionary impact Christmas has had on the world.
Oh we sing over and over again of the babe born in Bethlehem. But do we ask ourselves why? Why he was born, why do we sing?
It is possible to go through a great event such as Christmas commemorates and feel with Jean Lenoir that "nothing important has happened." And, truly unless something has happened in us, it is correct to say nothing had happened as far as we are concerned.
What ought to happen, if Christmas is to have any personal significance for us, is that we should begin a style of life which the church from the very beginning has called salvation.
It is the possibility of that "style of life" which makes Christmas a significant day at all. It is that style of life which the Apostle Paul was talking about when, in his own theological language, he spoke of the Advent of Christ, for in his mind Christmas and salvation were tied together.
Paul points out is that salvation had a past dimension. In the New English Bible, Paul is translated as saying "The grace of God has dawned on the world." I like that word "dawned," for I see in it the image of darkness being challenged.
In a world darkened by greed, hatred, selfishness, guilt and ignorance, we stumble, we lose our way, get hurt ourselves and we hurt others.
We experience the world as a hostile place, we become fearful, anxious, lonely, sensing that we are cut off from others. We, too, are in the dark. But upon this darkness, Paul says, the light had dawned.
Light had come to challenge the darkness and the darkness can no longer keep us prisoner. That beacon has been prepared; a light to guide those who are in the dark, a light to warn of dangers, a light to attract the lost.
I want to suggest that Christmas is like that (a beacon). God was preparing for our salvation a long time ago. In the person of Christ, God was reaching down into our world and offering hope. He was providing a light to guide us to safety, so we would not be tossed every which way with no hope of being saved.
In the coming of Christ, to which we look back every Christmas, God had attempted to capture our attention. A guiding light had been provided. Christ calls us to a way of life, which he says, will bring us to fulfillment.
We still must make the choice as to whether we will follow it. Make it a part of our present circumstances.
God, the great designer of the universe, had in the fullness of time caused a light of divine love to shine upon a child in a stable. Through the centuries, people have stood in humility and awe at the remembrance of what God had done.
Let us see it as an evidence of what God is doing now in our lives. Let us receive it as a pledge of what God had in mind for the future that is unfolding before us every day.
—Rev. Pat Beeman serves the Sunnyside United Methodist Church.