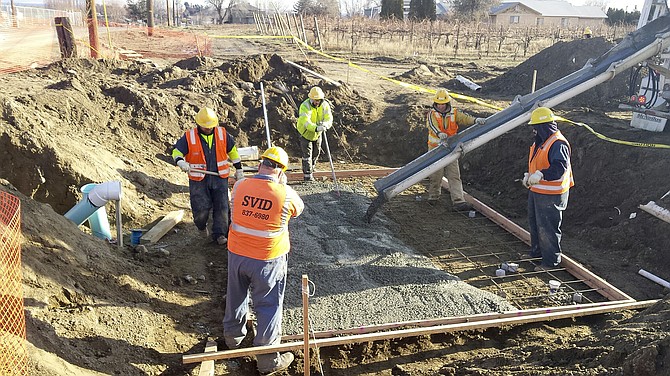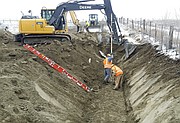 SUNNYSIDE — Irrigation districts are finishing up winter projects in anticipation of turning on the water next month for growers and residents in the Lower Valley.
The Roza Irrigation District plans to start diverting water into its canals on March 15, the first day allowed under Roza's junior water rights.
"It takes about a week to prime the system before deliveries are made," District Manager Scott Revell said. "A detailed start up schedule will be posted on the website in early March."
Irrigators have been closely watching the system this year after last year's drought. So far the prognosis is good.
As of yesterday morning, The federal Bureau of Reclamation said total system storage was at 130 percent of average for this time of year.
Reservoirs, which were tapped heavily last year, are at 70 percent of capacity. Rimrock is the highest at 84 percent and Kachess the lowest at 60 percent, according to the bureau.
The numbers are higher than average for this time of year but lower than last year, when full reservoirs helped irrigators during the drought.
During the winter season, irrigation districts maintain and upgrade canals.
Roza Irrigation District crews recently completed several big projects on district facilities, including relining several canals in its area with concrete.
The Sunnyside Valley Irrigation District is also preparing to turn on the water.
The district will determine the exact dates for water to start flowing when the Sunnyside Valley Irrigation District board meets March 1, according to Interim District Manager Lori Brady.
District Operations Assistant Manager Dave Bos said his crews were getting nervous about completing all the work needed to be done before the water can be turned on.
"They always get this way this time of year," he said.