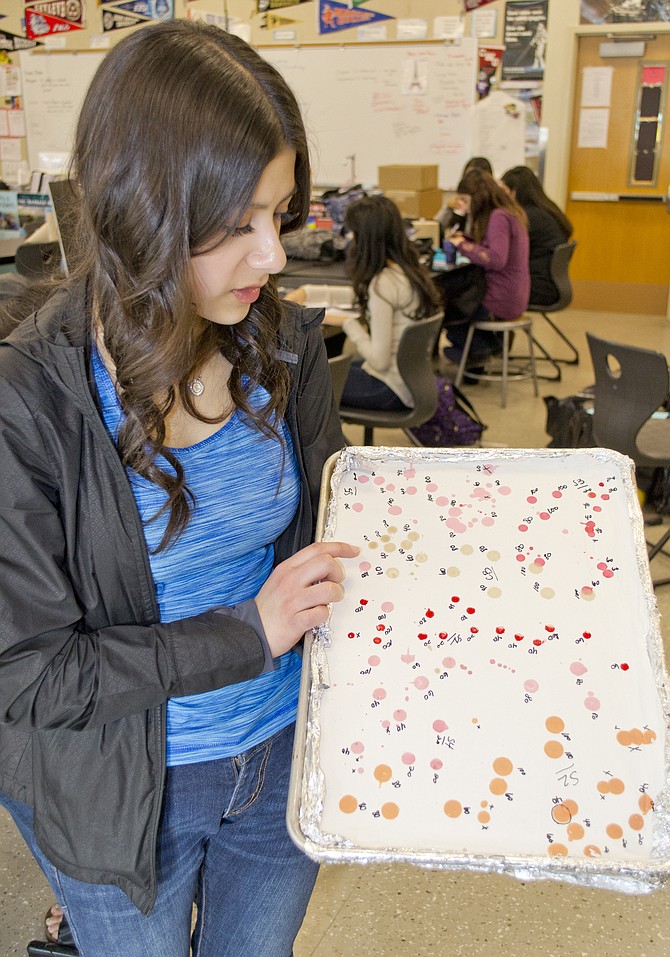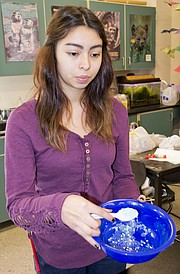 SUNNYSIDE — It's almost time for the high school's annual science fair and students are experimenting madly to put the final touches on their projects.
The fair is 11:30 a.m. - 4:30 p.m. Saturday at the high school. The prizes will be announced 7 p.m. Monday at the high school library.
Science teacher Joyce Stark estimates about 100 students will enter the contest.
"Some are hoping to go on to the regional science fair," she said. "Others just want some extra credit."
She said it's an average turn out for the science fair compared to the past few years.
Some students needed special materials for their projects. In one case, a student constructed multiple tiny houses and surrounded them with a variety of materials to test what type of landscaping is best to use in an area prone to wildfires.
Karen Villanueva decided to find a material that can be used by forensic investigators to create realistic blood spatters for simulated crime scenes. Using cow blood as a control, she tested a variety of materials to find one that would work best.
Annete Alcantar's project determined the effect of pH balance on solutions that create gel-like orbs when dropped into water. Her hypothesis was that high pH balances would result in larger orbs.
Visitors to the science fair will find out the results of these experiments.
The top projects will advance to the 61st annual Mid-Columbia Regional Science and Engineering Fair March 10-12 at Columbia Center Mall in the Tri-Cities.
Winners at that event will receive a trip to the Intel International Science and Engineering Fair May 8-13 in Phoenix, Ariz.