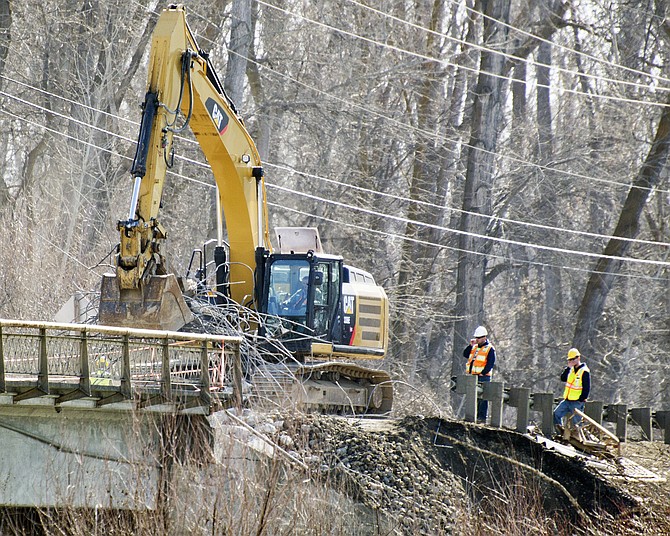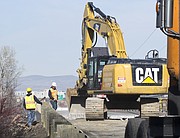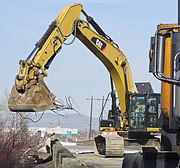 ZILLAH — The demolition of a portion of the Meyers Bridge near town will be completed today, but the route will be closed until the entire bridge is replaced.
The bridge, just south of Exit 52 off Interstate 82, developed a scour hole in a southbound lane last Friday during flooding on the Yakima River. Motorists reported the hole just before 8 a.m. and the bridge was closed to traffic soon after.
Motorists planning to use the route to get to Toppenish will need to take alternative routes. Those include Exit 50 at Buena and state Highway 223 southbound to state Highway 22.
Demolition started yesterday. When completed today, it will allow county crews to reinforce the south bank with gravel, as well as protect a high pressure gas line serving customers in Toppenish, Wapato and Granger.
Cheyenne Allan of Cascade Natural Gas said the pipeline was given extra reinforcement before the demolition began to protect it from debris.
"The crews made sure to protect the line before any action was taken," she said.
Scott Miller of the Yakima Valley Office of Emergency Management said the gas company already had plans in place to re-route the line under the river. The company is now working with the Yakama Nation to expedite the permit process.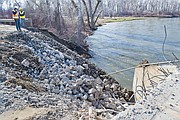 The bridge itself was due to be replaced this year, and would have closed as soon as April for the summer. The replacement is expected to cost about $10.5 million.
The county asked for bids on the bridge replacement project on Wednesday. The county will award the bid March 8.
Construction times will depend on conditions at the river, including when the fish are running. According to officials, the bridge is expected to be closed until next year, possibly until December 2017.