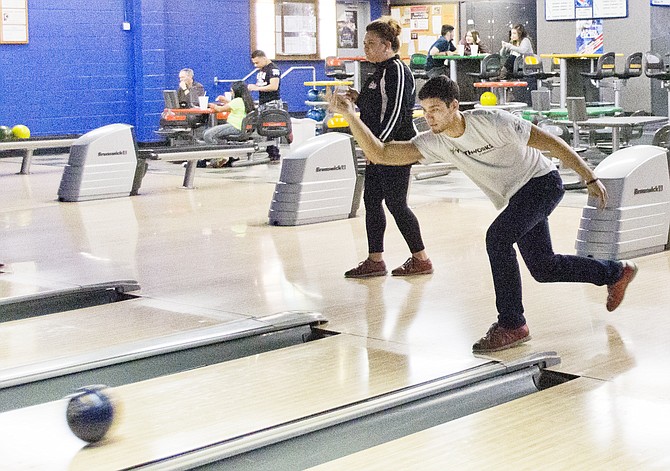 SUNNYSIDE — It was staff versus Mr. SHS candidates at Valley Lanes last night as part of the Mr. SHS events raising money for Children's Village.
The Mr. SHS tradition has been going on for 10 years now, according to Tina Peabody who's in her third year coordinating the event.
"It brings together a variety of young men and women who take time from their schedules to take part with people who are in need of support," Peabody said.
"It's been a lot of fun and it's all for a good organization like Children's Village," candidate John Kranz said of his experience.
Another candidate, Anthony Herrera, said he's had a "good experience" throughout his time being part of Mr. SHS and is interested in continuing to volunteer for organizations like Children's Village.
So far the candidates have taken part in other events such as the dash for cash and potato feed to name a few, raising more than $1500 so far, with more events still remaining.
Sunnyside High School Principal Ryan Maxwell, who bowled a top mark of 194, said he looks forward to keeping the tradition going on for as long as possible.
"The progress from the start to end of the candidates is amazing," Maxwell said.
The next event is tomorrow at Bon Vino's restaurant, as candidates take over from 5-8 p.m. with a superhero theme menu. The Mr. SHS event is 7 p.m. March 26.