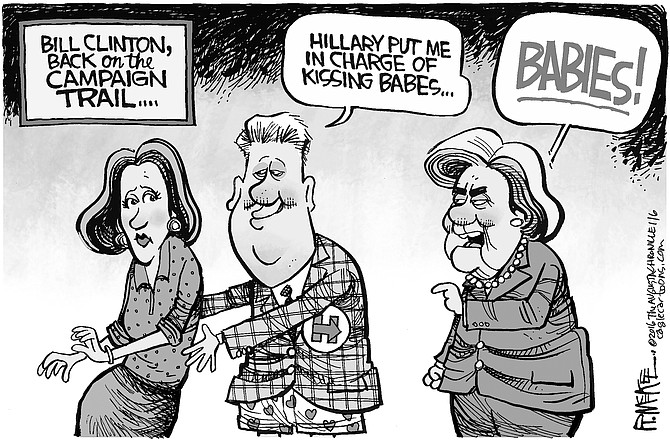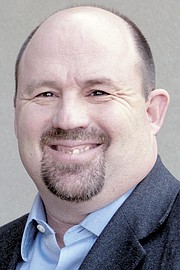 The next time you use the restroom at a basketball game, concert or in a business, don't be surprised if a member of the opposite sex is in the same facility.
On Dec. 26, the state Human Rights Commission unilaterally – and possibly illegally – issued a new mandate requiring all businesses to allow restroom use on the basis of how someone "gender identifies," not their actual gender. That means men can use women's powder rooms and women can use men's facilities.
Here in Eastern Washington, schools from the Yakima Valley to the Okanogan have already been dealing with the implications of previous statewide restroom, locker room and dressing room rules established based on gender-identity.
Some have balked at the new commode commandments until a need arises. Some have begrudgingly kowtowed to the mandated privy policies. And some have separate unisex facilities to accommodate cross-dressing, gay and lesbian students not wanting to share restrooms and the like.
But not until last week did these types of privy policies apply outside of the public education arena. Instead, societal gender norms have prevailed. To put it simply, those with indoor plumbing used one restroom and those with outdoor another. Family and unisex restrooms were also provided in many establishments.
But without voter or Legislative approval, the commission unilaterally has said anyone can use any loo at any time by implying they gender-identify with the opposite sex – meaning a man claims to "feel" like a woman and vice versa.
For guys, seeing a woman in a men's restroom isn't unusual, especially at the ball game. In fact, women quite often use a men's restroom rather than stand in a long line for a stall in the women's facilities. In most cases, that's a matter of a having a long way to go, but only a short time to get there. And, until now, very few men dared to enter a women's restroom out of fear of being ridiculed or labeled a sex offender, deviant or worse.
But the Human Rights Commission's recent edict is flushing bathroom norms down the toilet. And a business or other venue attempting to protect the potty privacy of customers could be fined, sued or, in the future, possibly prosecuted.
Rather than force businesses to be complicit in their political agenda, our state's leaders should focus on what's healthy for the majority of children and adults. At the same time, teaching youngsters a modicum of gender modesty won't hurt anyone. There's nothing wrong with a man wanting facilities designated for men. And there's nothing wrong with a woman wanting to use facilities with additional amenities designed for feminine needs.
As a divorced dad, I have always encouraged my 13-year-old daughter, Olivia, to be proud of her gender. I encouraged my daughter to insist on some level of privacy – especially in public restrooms. And I encouraged her to use the family or unisex "salle de bain" if she was uncomfortable with being in public facilities.
So, to the state Human Rights Commission's new rule, I say get out of the private stalls of the men and women using restrooms in businesses. Enough with the potty politics.
The state commission's edict is the first of its kind in the nation. And that's not necessarily a good thing.
Looking at Houston, Texas, voters resoundingly turned down a law that would open women's restrooms, changing rooms and showers to men. Similar laws were also rebuked in Missouri and Arkansas.
Not here.
State voters are not even getting the choice to establish acceptable-use guidelines for restrooms and related privacies.
Instead, our so-called Human Rights Commission has flushed the rights of most residents down the drain. It has said its new mandate is necessary to avoid confusion over previously enacted state laws regarding transgender discrimination-related privy protections. The commission said the mandates were written following "four stakeholder meetings were held around the state."
Give me a break. Only four meetings. Really? Apparently those meetings didn't take place in Sunnyside, Moses Lake, Wenatchee, Okanogan or Colville.
The commission's own findings also said the "rule is not necessitated by federal law, federal or state court decision." Assuming that's true, then the non-elected board has probably violated state law in mandating businesses be complicit in its decision to force dictatorial gender-norming rules of restroom conformity. Besides, I don't remember any time when a majority of the 3.97 million voters in our state gave the commission the authority to set unilateral privy rules.
If we, as residents, want to open all restrooms to both sexes, then let us vote. But I suspect most residents will think that's a step too far and proceed to flush the commission's edict down the toilet.
— Roger Harnack is the editor and publisher of the Daily Sun News. Email him at rharnack@dailysunnews.com.