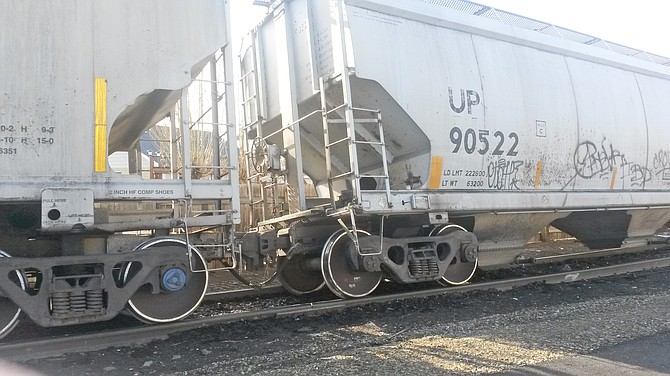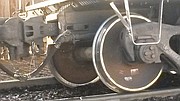 Railroad personnel are on scene at First Street and Blaine Avenue where a train is derailed.
The train went off the tracks at about 12:30 p.m. today, according to Steve Catron of Central Washington Railroad.
He said initial assessments show the soil was saturated with water causing the track to roll and de-rail the train cars just west of the railroad crossing.
Cars are blocking the crossing on First Street as officials continue to investigate the scene.
The city has closed Zillah Avenue at the intersection with South Third Street and First Avenue is closed at the railroad crossing.
Detour signs are in place, directing traffic traveling northbound on Zillah Avenue to take Third, and southbound traffic on First Street to take Blaine Ave.