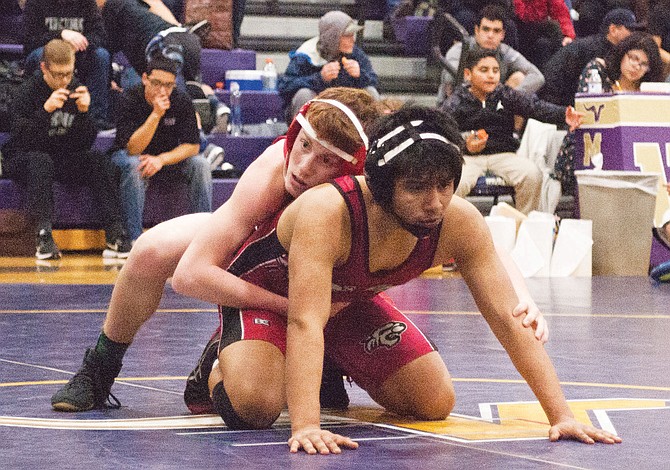 BOYS PREP WRESTLING
MABTON — With 14 placers, the Sunnyside junior varsity wrestling team finished second at Saturday's Mid-Valley Mat Classic.
Naches Valley grabbed team honors with 187 points, followed by Sunnyside with 167.
The Grizzlies' placers were led by Silas Jasso, who came out on top in the 120-pound weight class.
Gabe Valencia (113 pounds), Nathan Davila (120 pounds), Izaiah Gonzalez (132 pounds), Vidal Ambriz (152 pounds) and Alex Campos (160 pounds) all claimed runner-up honors for the Grizzlies. Sunnyside's Gilbert Borrego (106 pounds), Jesus Jeranimo (195 pounds), Steven Estrada (220 pounds) and Jared Perales (285 pounds) each finished third.
Julian Michel (113 pounds), Myles Alvarez (126 pounds), Gonzalo Carriado (145 pounds) and Luis Juarez (182 pounds) brought home fourth-place medals for Sunnyside.
The host Vikings were led by Gilbert Martinez (113 pounds) and Isaac Velasquez (285 pounds), who claimed individual titles.
The Vikings also had four other Top-4 finishers, including runners up Gabriel Mireles (126 pounds) and Salvador Urbina (195 pounds).
Justo Velasquez (132 pounds) finished third for the Vikings and teammate Daniel Ramirez was fourth in the 195-pound weight class.
"Our wrestlers performed well and it was good to see some of our guys take it all the way." coach John Kilian said.