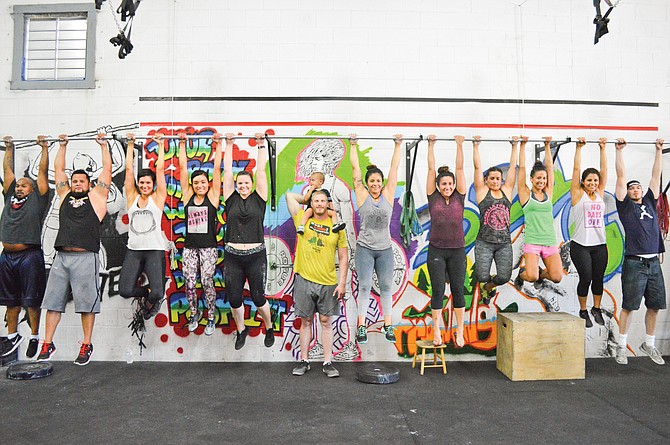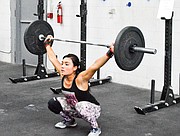 SUNNYSIDE — It's a craze that's taken the U.S. by storm and now the community — crossfit.
What is crossfit?
It's a fitness regimen that doesn't just focus on one aspect of your body, but all of it.
Andrew "Bear" Baranowski was first introduced to crossfit after looking for a more effective way of staying fit back in his mixed martial arts days.
"I wanted to do something else other than run six miles. That was when my friend and I came across it and gave it a try," he said.
Having earned his Bachelor's Degree in exercise science from Central Washington University, Bear had bigger dreams than just keeping his newfound hobby to himself.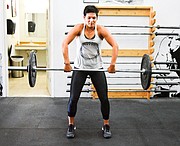 With his wife, Marisol, and help from his brother in-law, Jorge Bazaldua, the three were able to open Crossfit Lower Valley on Aug. 19, 2013.
"We couldn't have done it without my brother Jorge, he helped a lot," Marisol Baranowski said.
Beginning in a small garage, the two had six members attend workouts.
Not long after, they moved their service to a bigger facility downtown to expand their membership.
But with the increase, the Baranowski's looked for a new place to call "home."
A few months ago, they moved to the former K-Mart store building at 2600 Yakima Valley Hwy. and have settled right in.
They now offer seven one-hour sessions each day from Monday to Friday, with two one-hour sessions on Saturday for their 120 members.
Anyone is welcome and there are no age or fitness requirements. But the couple does expect full effort out of everyone.
"If you ain't maxing, you relaxing," Bear said. "It's something I came up with which means you should be putting forth all your effort."
It's that type of motivation that keeps members going and pushing one another to get better.
Married couple, Nate and Becky Hall enjoy the competitiveness between members.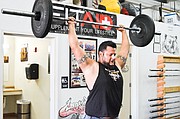 The Prosser natives first became interested when Nate installed a security system at the Yakima Crossfit gym.
"It was something that interested me and found the one closest to home to attend," he said. "Since then my wife and I started to go."
"We go almost all the time now," Becky said.
Bear and Marisol have big aspirations for Crossfit Lower Valley, hoping to expand the facility and offer more to the community.
"We want to be able to get our own place in the future but we're not rushing any time soon," Bear said.
Anyone interested in trying crossfit can attend the first day for free to see if it's for them the Baranowski's said.
For more information, go to www.crossfitlowervalley.com