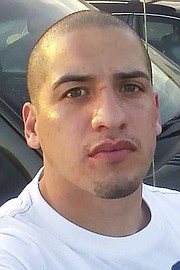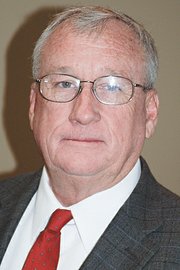 SUNNYSIDE — A wrongful death lawsuit against the city may take another year to reach resolution.
The estate of Ramon Ayala Jr. filed suit in March alleging lack of proper training "in the use of deadly force" prompted Sgt. Jeff Cunningham to act hastily in shooting and killing him on March 6, 2013. 
On that day, Ayala reportedly fired his handgun into the air at the corner of Tacoma and Harrison avenues, outside TW Market.
City Manager Don Day said the family's attorney is now seeking "interrogatories," or written requests for information related to the shooting.
"We now have a schedule that takes this way into 2017," he said Wednesday, noting it could be next May or June before the lawsuit is resolved.
"This is not something that's going to go fast," he said.
Day said the city received a notice of claim for $1 million last October and forwarded it to insurer Washington Cities Insurance Authority.
The family then filed the lawsuit in March in Yakima County Superior Court after the city and its insurer failed to respond to the initial wrongful death complaint.
The lawsuit claims, Ayala, 27, was "suffering from severe emotional distress and mental illness" at the time and asked Officer Chico Rodriquez if he was going to kill him. 
Rodriquez attempted to "de-escalate the situation" when Cunningham arrived on the scene and "made an inadequate and cursory survey of the area and situation before deploying deadly force" in shooting and killing the Outlook resident, the suit alleges.
In October 2013, then county Prosecuting Attorney Jim Hagarty ruled the shooting justified.
Police maintained that Ayala aimed at officers.
Ayala family attorney Bill Pickett disputes that.
"He never pointed a gun at anybody," Pickett said when the suit was filed in March. He claimed Ayala was seeking "suicide by cop."
Cunningham countered at that time there are "… two sides to every story. None of the family members were at the scene and there were a number of independent witnesses."
Ayala's father, Ramon Ayala Sr., filed the lawsuit on behalf of the slain man's children, Angel and Alex Ayala.
The suit is the second the city has dealt with this year.
In February, it prevailed when a lawsuit filed by Stonies, LLC was dismissed in Yakima County Superior Court.
Store owner Dave Rand sued in May 2015. He briefly opened a retail marijuana store near the corner of Yakima Valley Highway and Maple Grove Road, but was shut down by city officials and a ban on pot in the city limits.
He contended the city improperly issued building permits for his business and did not conduct a necessary environmental review.
Though the city won in court, Day said it had to pay legal costs because "… some of the stuff was covered and some wasn't."
Insurance is covering the city's legal costs associated with the Ayala lawsuit, Day said.