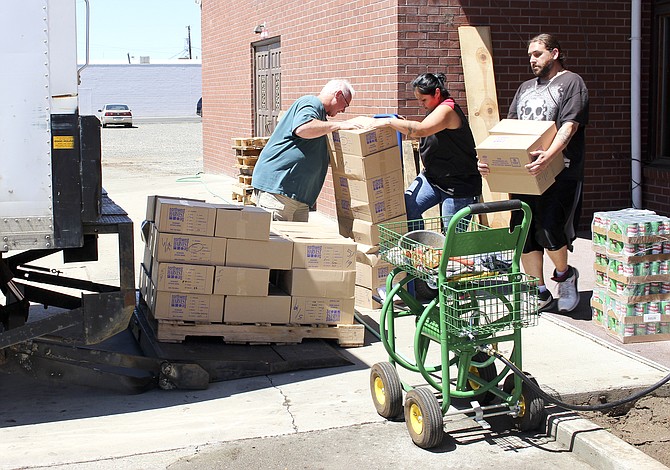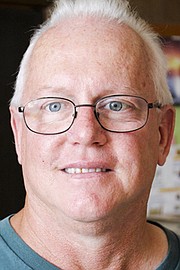 SUNNYSIDE — Sunrise Outreach Center community food bank volunteers expect to be ready tomorrow to handle distribution of food at its new location at 529 S. Ninth St.
Volunteers yesterday loaded and unloaded tons of food for the move to the new location.
Earlier in the week, they cleared out the bank's former location in the basement of First Christian Church at the corner of Eighth Street and Decatur Ave.
The food bank simply outgrew the basement location Sunrise Outreach Director of Operations Ken Trainor said.
Until recently, the food bank operated under the auspices of the local ministerial association for more than 80 years.
It continues to be manned by community volunteers. Trainor administers it along with four other food banks in the area, including Mabton's.
Trainor sought a new location for the Sunnyside food bank for the past year.
He said the Ninth Street location offers many advantages over the First Christian Church site.
Trainor said the food bank will be located all on one level. He said a wheelchair ramp will allow ease of access for people of all abilities.
In order to operate a more diverse crew of workers, Trainor said the food bank will be set up in a "shopping model."
"People will be able to pick and choose what foods they need from the items available," he said.
Trainor also plans to add a clothing bank to the facility.
"Having all services on one floor will be of great benefit both to the people who come to us for help and for our volunteers as well," he said.
Trainor expects to also offer meals at the new facility and eventually have a help center open for housing and medical needs, as necessary.
"We are always in need of more volunteers, a constant issue," he said.
He said the food bank is open 9:30-11:30 a.m. on Fridays.
"We look forward to be open Monday through Friday at some point in the near future," he said.