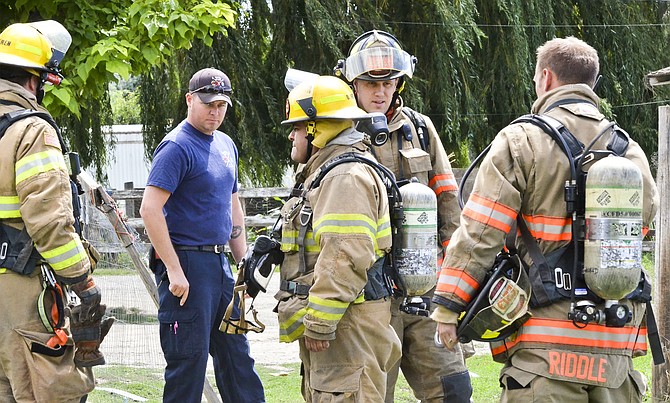 SUNNYSIDE — A small fire in a barn could have turned into a raging inferno had it not been for the quick actions of a couple of teens.
The Calderon family yesterday was inside their home at 4053 Outlook Road having lunch at about 2 p.m., Maria Calderon said.
She said one of her young nieces looked outside and saw smoke coming from the family's barn.
"The boys grabbed a hose to put out the fire while I called my dad," Calderon said of the quick action by Antonio Calderon, 14, and Jose Ramirez, 13.
She said her father told her to call 911.
The barn is an older structure with a wood-shingled roof.
Volunteer firefighters from Yakima County Fire District No. 5 arrived a short while after Calderon made the 911 call, but the fire was already extinguished.
Firefighter Dave Riddle commanded the scene and said the fire was confined to a small section of the rafters and roof.
He ordered responders to spray water to the portion burned to ensure there weren't any hot spots.