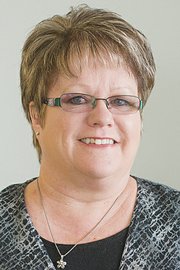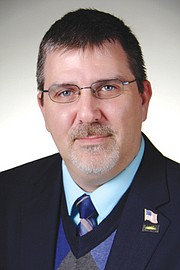 SUNNYSIDE — The City Council in July will revisit its ban on the production, processing and sale of marijuana.
Councilwoman Theresa Hancock raised the issue at a recent council meeting.
"In light of what Yakima did, I would like a discussion on the marijuana ban," Hancock said, referencing the Yakima City Council's recent decision to lift that city's ban.
That discussion will take place during a workshop in July, after Mayor Jim Restucci returns from the Association of Washington Cities' conference.
Hancock wants the council to research what cities with marijuana sales are experiencing in terms of revenues and other issues.
"I think we need to be looking at the impacts the other cities have had," she said.
Restucci said he's not sure the council will go for lifting the ban.
"I told her members are entitled to bring it forward, but I don't know if that will change council's mind," he said.
He said it's wise to wait until July for a workshop, as new state marijuana rules take effect July 1.
The impact of those laws means Tom Paul's collective medical marijuana garden on South First Street will close at the end of this month.
He thinks the city's been missing the boat with its pot ban.
"Where the City Council is messing up is there are a lot of people that are getting marijuana locally on the black market," Paul said. "It's either that, or go all the way to Prosser."
Prosser's two retail marijuana stores, Altitude and The Bake Shop, are doing a brisk business, generating more than $2 million in sales in less than two years, state records indicate. In April, Benton County collected more than $150,000 in marijuana tax revenue.
Besides tax revenues, cities with retail pot sales receive the lion's share of state funds for marijuana enforcement.
Prosser received $37,949 during fiscal year 2016. Sunnyside netted nearly $14.
"We're only going to get the city's portion of sales tax revenues, but what does that mean?" Hancock said. "We need to see what we're talking about."
Sandra Linde is a member of Sunnyside United, a coalition focused on steering teens away from drugs and alcohol.
She believes the council should not reconsider marijuana.
"I really do not want the city council to change its position," she said. "There's been a lot of good dialogue. Marijuana stores are not good for our children."
The City Council had nearly two years of dialogue before banning retail marijuana in April 2015.
Hancock doesn't want t another stalemate, but she believes it's time to take a look.
"It's not a matter of banning it and we're done," she said. "It's not a stagnant thing, we need to keep our eye on it.