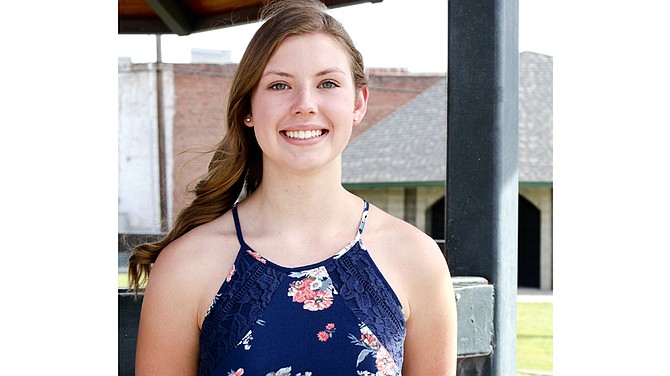 SUNNYSIDE — After years of participating on the Sunnyside Rotary Swim Team, this Miss Sunnyside candidate feels strongly about promoting water safety.
Allison Davis, 16, said if she is selected as the 2016-2017 Miss Sunnyside, her community service project would center on increasing water safety awareness.
"Our family does a lot of water recreational activities, and I know how important it is to have good knowledge about being around rivers, and pools," she said.
Davis, who also swims on the Sunnyside High School swim team, has been a competitive swimmer for the past nine years. She expects to be on the team again in her junior year.
"I love the water," she said.
Davis said after watching her sister, Ashley, serve on the Miss Sunnyside Court, Davis realized she also wanted an opportunity to serve as a community goodwill ambassador.
"It was a good experience for my sister, and I think it will be the same for me," Davis said.
She said she tagged along during many of the activities her sister was involved with during her year on the Miss Sunnyside court.
"It was great to see her as a good influence on the community," Davis said.
The daughter of Amy and Scott Davis is also hoping that the many opportunities to be involved in public speaking will help her to overcome her shyness.
"I plan to use the role as a platform to improve my public speaking skills," she said.
"I want to be able to feel comfortable speaking before groups of people," Davis said.
She is working on a monologue for the talent portion of the pageant, which may have something to do with her two favorite hobbies — four-wheeling and boating.
"I'm working on a topic," she said.
She said her favorite topic in school is chemistry, and in the future, she hopes to pursue a degree in engineering "… or teaching."
The Miss Sunnyside Pageant will take place Sept. 17 in the Sunnyside High School Auditorium.