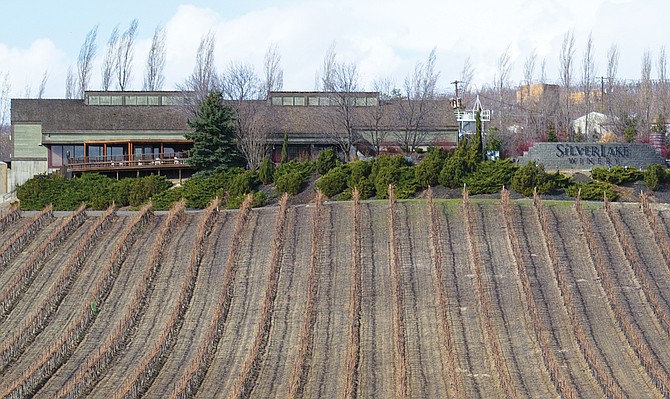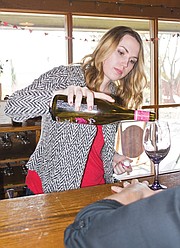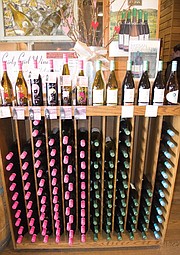 ZILLAH — Silver Lake at Roza Hills takes advantage of its location, surrounded by vineyards, but only a short drive from town.
The view from the tasting room deck is spectacular, and the location has been the spot of hundreds of weddings.
"It's the best panoramic view you can get," Vinnie Gonzalez, chef and tasting room server, said. "It's God's country."
The winery released its first vintage in 1989 in Woodinville, where the company headquarters are still located. Three University of Washington professors and a real estate investor got together to start the company, which is now owned by more than 1,200 wine enthusiasts.
While the company headquarters and tasting room started in Woodinville, the vineyards and production were always in Roza Hills, north of Zillah. When another winery sold a tasting room only a few blocks from the nearest Silver Lake vineyard, the company jumped at the chance.
"It was a good investment," Gonzalez said. "The building was ready for winemaking and also a perfect venue for all kinds of events."
Meridith Vinansky, tasting room manager, said the location is great for private events, holiday parties and business meetings. It's big enough to host a large wedding party, and even has a waterfall.
In addition to regular hours for tastings in summer and winter, the venue also hosts a variety of events. On March 19 and 20, the tasting room will host Application Days, during which people can learn about the American Vintner Association.
A pre-Spring barrel tasting event is set for April, with a Rattlesnake Hills tasting April 16-17. The full-fledged tasting event is April 23-24.
A special Mother's Day brunch is planned for May 8.
Silver Lake Winery is part of the Washington Wine and Beverage Company, which also makes Glen Fiona, Girly Girl, Brown Box, Rosa Hill Vineyards, Leone Italian Cellars Fish Tale Ales, Leavenworth Biers and Spire Mountain Ciders.
Sunday the tasting room hosted a Girly Girls party, during which attendees were encouraged to wear red and learn about women's health issues while shopping for all kinds of girly items, while enjoying tastes of Girly Girl wines.
Silver Lake Winery, led by winemaker William Ammons, has grown in the last 15 years from 2,000 cases to more than 50,000 cases of hand-crafted wine annually.
The tasting room is a place everyone ought to experience, according to Gonzalez.
"You sit out on the deck, sit outside at night during a wedding, and there's no city lights," he said. "It's just the vineyards as far as you can see."
Silver Lake is at 1500 Vintage Road and is open 11 a.m. to 4 p.m., Thursday through Monday.