RELIGIOUS REFLECTIONS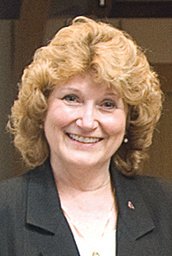 "You have heard it said that you shall love your neighbor and hate your enemy, but I say to love your enemy and pray for those who persecute you" (Matthew 5:43-48).
These are tough words for a tough thought.
Yet, ours is a good time to hear these words again and to take them to heart. We live in a time of increasing enmity. In a world where there seem to be plenty of people who hate America and Americans, it is sad that our daily newspapers and television news coverage is so full of the rhetoric of negativity, separation, and even hatred for our own neighbors. While it is easy to blame our current crop of political candidates for this state of affairs, it seems that we all are lacking a capacity for self-criticism and are quick to over-react to criticism from others.
This is a far cry from Jesus' words about loving our enemies. It is interesting that Jesus says little else about enemies. The idea seems not to occupy him. The Gospels record Jesus using the word only five other times, twice in the parables, once in quoting the Hebrew scriptures and twice in speaking of the forces of evil.
This one use of the word, though, is at the very heart of his teaching. "Love your enemies." What kind of counsel is this? Many would regard it as subversive if taken seriously. Would it not undermine the legal system and subvert the defense department? Even on a more personal level, are we to become doormats to every bully we meet? No. We are not to allow people to bully us. But we must try to view the bully with the eyes of Christ who calls us to love our enemies.
We find a wonderful example of this in the Old Testament story of Joseph. The scripture paints an unpleasant picture of both Joseph and of his brothers (Genesis 37:1-11). He was a vain brat. They were brutal schemers. But when the moment of truth arrived, what might have been Joseph's day of revenge became, instead, a day of joyous reunion. "Fear not," says Joseph. "Am I in the place of God?" (Genesis 45). Joseph does not judge, he does not hate. He creatively loves his enemies. It is risky. They could have done him in again, but he was prepared to risk. Joseph forgave his brothers.
In this day when it seems that everyone is seeking to speak ever more harshly about those whom we have judged to be our enemies, we could use a lot more tolerance and a lot more forgiveness. Difficult as some people may be, as much as we may disagree with his or her ideas, we must not lose sight of the fact that this person is a child of God – someone loved by God. As annoying or provoking, this person may be, he or she is still one for whom Christ died. When we purposely remind ourselves that God loves this person, it can help us shift our attitude towards that person. As outlandish as it may sound, it may be that the shifting of individual attitudes is our best hope for a change in international relations.
It is said that Abraham Lincoln was once criticized by an associate for his attitude toward political enemies. The associate asked, "Why do you always make friends of them? You should destroy them!" Lincoln replied, "Am I not destroying my enemies when I make them my friends?"
How I wish more people had Lincoln's attitude. Let us follow the teaching of Jesus and seek to love our enemies. We can turn them into our friends.
‑ Pastor Pat Beeman ministers at United Methodist Church in Sunnyside.