RELIGIOUS REFLECTIONS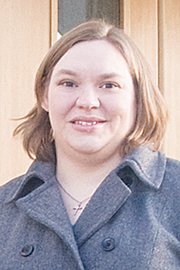 In his book, Tattoos on the Heart, Father Greg Boyle tells a story about sitting down with prison inmates and discussing empathy, sympathy and compassion.
As Father Greg points out, we have a tendency to use these words interchangeably, but they aren't truly synonyms. Even though I finished the book quite some time ago, this anecdote stuck in my head.
To paraphrase, the story went somewhat like this: one inmate says, "Well, sympathy…is when your homie's mom dies and you go up to him and say, 'Sorry to hear 'bout your moms.'"
A second man pipes up: "Empathy is when your homie's mom dies and you say, 'Sorry 'bout you moms; my moms died six months ago. I feel ya, dog."
Then, when challenged to explain compassion, after long minutes of silence, a man who had been in the prison for many years speaks up and says, "Well now, compassion – that's something altogether different."
Our God is God of Compassion, and compassion is something altogether different. Compassion goes beyond sympathy or even empathy.
This week, Holy Week, we read in worship of the Passion of Jesus Christ. Here is one of the few places where we use "passion" in its older, root meaning. We don't mean "passion" in the sense of a dramatic Hollywood-style romance; we mean "passion" in the sense of the Latin root pati/passio—to suffer.
Taking this root meaning, it is only a small jump to understanding what compassion is all about: co-passion, co-suffering.
Our God is God of Compassion. God doesn't just understand our pains and sorrows; God doesn't even just remember a time when God felt as we feel.
God suffers with us. Our God loves us so much that when we suffer physically, mentally, or spiritually, God suffers with us.
When we rejoice, God celebrates with us. Christ's Passion story is the ultimate expression of God's compassion for us. And what comes after the Passion?
God suffers with us, Christ suffers for us but then, on the third day, God raises Christ from the tomb! God says to us, now and always that sin and suffering shall never have the last word, for in Him there is no darkness, only light. In Christ, all suffering will end, and by faith in Him we are reborn. Christ makes us new, and raises us to live eternally.
Christ is Risen! Alleluia!
He is Risen, Indeed! Amen! Amen! Alleluia!
— Pastor Katrina Walther, Our Saviour's Lutheran Church of Sunnyside.