GUEST COLUMN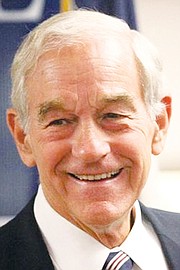 Not long after last week's horrifying bombings in Brussels that so-called security experts warned Europeans to give up more liberties.
I guess people are not supposed to notice every attack represents a major government failure and that rewarding failure with more of the same policies only invites more failure.
I am sure a frightened population will find government promises of perfect security attractive. They should pause and consider what their governments have done so far to keep them "safe."
The government of France, for example, has been particularly aggressive in its Middle East policy. Then-French President Sarkozy was among the most determined proponents of "regime change" in Libya. That operation has left the country in chaos.
European governments have been active in the American-led effort to overthrow the Assad government in Syria. This has boosted ISIS and al-Qaeda in Syria to the point where they nearly over-ran the country. It also led millions to flee their country for Europe. Is it any surprise that in this flood of people there may be more than a few interested in more than just free housing and a welfare check?
Europeans should be demanding to know why their governments provoke people in the Middle East with aggressive foreign policies, and then open the door to millions of them.
Usually the so-called security experts who advise more government surveillance after a terrorist attack have a conflict of interest. They often benefit when the security state is given a bigger budget.
As in the United States, the security crisis in Europe is directly tied to bad policy. Until bad policy is changed, no amount of surveillance, racial profiling, and police harassment can make the population safer.
Hopefully Americans will also stand up and demand a change in our foreign policy before bad policy leads to more terrorist violence on our shores.
Ron Paul is a former Congressman.